Damian Lillard Feels Current Trail Blazers Not Championship Team: "I Don't See How"
Published 07/17/2021, 9:59 AM EDT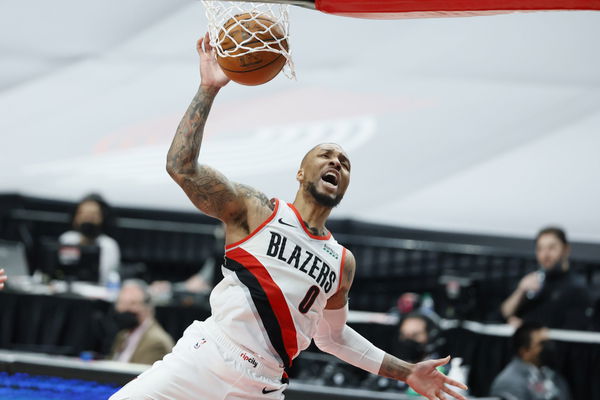 ---
---
Damian Lillard has been the central figure for the Portland Trail Blazers for quite some time now. With his impeccable shooting skills and his ability to carry his team on his back, Lillard has truly become one of the best players in the league.
ADVERTISEMENT
Article continues below this ad
While Lillard has excelled at an individual level, the Blazers have slumped and have developed a reputation as a mediocre playoff team. Despite having a MVP calibre player in Lillard, there is clear difference between the top teams and the Blazers.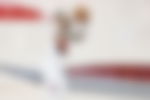 Given the lack of post-season success, Lillard who averaged 28.8 points, 7.5 assists and 4.2 rebounds per game and is seeing his prime is slipping out, might be looking for some major changes in the roster or might ask for a trade even.
ADVERTISEMENT
Article continues below this ad
Damian Lillard says Blazers team not of championship calibre
Lillard, whose name has been a subject to the trade rumor mill, is one of the most vocal superstars in the league. Be it him calling out fake reports or expressing his disappointment, 'Dame Dolla' certainly does not shy away from expressing his opinion.
After his practice session with USA's Olympic team, Lillard recently sat down for a press conference. Their the 30-year-old said that the Blazers were simply not a championship calibre team going into next season.
"I don't disagree that maybe Chauncey can really change our team and make us a better team and get us going in that direction,…. But I think if you look at our team as it is going into next season, I don't see how you can say, 'This is a championship team, we just need a new coach.'"
The 5-time All-Star also clarified that the Blazers need to be more proactive and not slump over for the next season. "I think the best way to put it is just to be more urgent,… We have a lot of pride about, 'We've made the playoffs all these years.'….. But I just think we've reached that point where we're like, 'OK, but it's not enough.'"
ADVERTISEMENT
Article continues below this ad
The Blazers roster is surely not built as a championship calibre team right now. While CJ McCollum and Lillard do seem like a good duo, their is a serious need of a more defensive guard alongside Lillard.
They even have some role players in excessively large contracts which makes them difficult to trade. The ways to improve this team is limited, but if the front office don't improve the team, we might be seeing the last of Lillard in Portland.
ADVERTISEMENT
Article continues below this ad