Damian Lillard names Steph Curry, Devin Booker, and Others Who Could Break Kobe Bryant's 81-Point Record
Published 05/09/2021, 9:30 AM EDT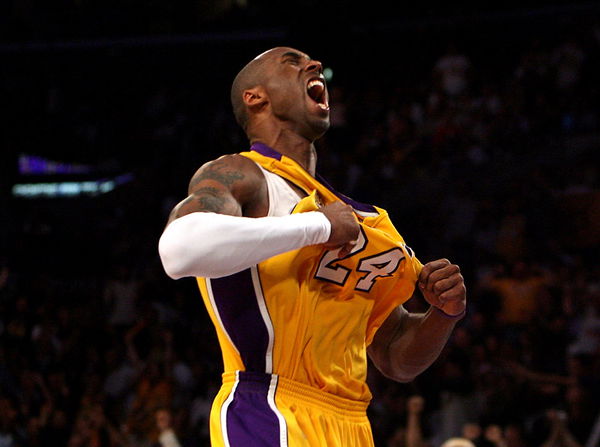 ---
---
The NBA has seen multiple superb individual performances, but two scoring performances standout from the rest- Wilt Chamberlain's 100-point performance and the 81-point performance by Lakers' own Kobe Bryant.
Mamba put an absolute show against the Raptors in 2006, shooting 28 of his 48 attempted shots. He also scored 7 of his 13 attempted three pointers. Considering that Bryant played in an era where the offenses were not as free flowing, the 81-point performance is remarkable.
Damian Lillard name five players who could beat the insane record by Kobe Bryant
With offenses getting more and more dominant and the three-point shot becoming more prevalent, there couldn't be a better time for someone to attempt to surpass Kobe's legendary 81-point game.
One of the favorites to do so is Damian Lillard. The Blazers' sharpshooter is known for shooting lights out and has the ability to score over 40 points regularly.
Lillard recently made an appearance in the Dan Patrick Show. There the 31-year-old named five players who could topple Kobe's 81 point performance.
"I think it would if somebody's gonna get close to Kobe's 81, I think it would be between me, Steph um Devin booker can really get hot um I would say somebody on Brooklyn but it's you know with all three of them being out there is gonna be tough. I would say, me, Steph, Devin Booker….. Klay could do it and I would say I think Brad could do it too."
While Lillard, Beal and Steph all have been averaging some insane numbers, the closest anyone has come close to replicate Mamba's performance is Devin Booker. The 24-year-old Suns' guard has a career high of a whopping 70 points.
What makes this 70 point performance impressive is the fact that Booker was only 20-years-old when he has achieved this feat. Considering his prime years are still ahead of him, the 2-time All-Star is in prime position to break this record.
Be it the lights out shooting of Klay Thompson, Steph Curry and Damian Lillard or the overall offensive capability of Bradley Beal, the players on the list are lethal.
Given how offense has flourished in the league recently, it is only a matter of time before someone breaks Bryant's record. Who do you think will break Kobe's record?
ADVERTISEMENT
Article continues below this ad