Damian Lillard Reveals His Thoughts Before His Clutch Play to Give the Trail Blazers the Win
Published 02/18/2021, 2:06 AM EST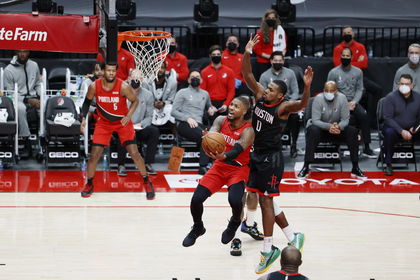 ---
---
The Portland Trail Blazers were able to get another key win. They defeated the New Orleans Pelicans in a game that went down the wire. Damian Lillard was sensational throughout the game, being one of the key scorers for the Blazers and keeping them in the game. Lillard made an incredible play in the dying moments of the game to give the Blazers the lead and the win.
ADVERTISEMENT
Article continues below this ad
Damian Lillard unfazed by the close game
Lillard spoke to a reporter after the game and revealed that he was not too worried when was heading into the dying moments of the game. He knew that even if the Pelicans were able to make it to the free-throw line, there was enough time in the game for the Blazers to come back down the court and take the lead. Therefore, he felt no pressure going down the court.
ADVERTISEMENT
Article continues below this ad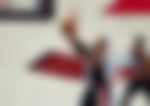 Lillard said, "It was, a lot of time left. They came down, got to the free-throw line. I think it was 26 seconds on the clock. And I knew that whether we scored or not, if we just got a quality shot with enough time, and we fouled and they make both free throws, we had a chance to tie and go to overtime. So it was really no pressure on that position, I just wanted to attack and make an aggressive move."
Dame calls game
Lillard added that the Blazers let him have the ball, and he did his thing. He just wanted to create separation and get close to the basketball to ensure a high-percentage opportunity. He was able to get the basket, plus the and-one. But it was after the play where the Blazers shone. Every member of the team played tough defense in an effort to get the stop and win the game.
ADVERTISEMENT
Article continues below this ad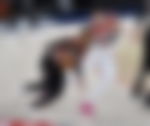 Lillard added, "I was able to make some space, I knew the big would be up high, so I countered it. I drew contact and focussed on the finish… I kept my eyes upon the finish and one free throw, I knew after that it was up to us to get a stop… Guys flying around in that last possession, I think that showed how bad we wanted this game."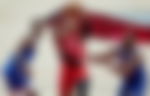 ADVERTISEMENT
Article continues below this ad
Is Damian Lillard an MVP contender? He has been posting some of the best numbers of his career this season. As the season has gone on, the Blazers have held an underrated record, and Lillard is making a great case to be the dark horse in the MVP race.