Damian Lillard Warns NBA Stars Not to Blindly Learn This Lesson From LeBron James and Kevin Durant
Published 03/30/2022, 11:00 AM EDT

Follow Us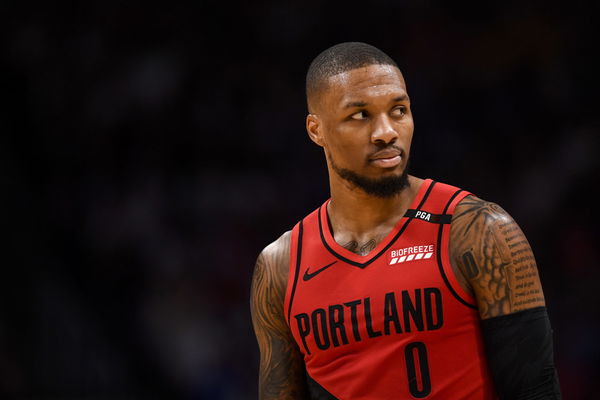 LeBron James and Kevin Durant are two of the biggest names in the NBA. LeBron made his debut in the NBA in 2003, whereas KD made his debut in 2007. By the time Damian Lillard made his debut in 2012, both LeBron and KD had shown the world their immense talents.
Damian Lillard had already seen a lot of LeBron James and Kevin Durant over the years. Before he made his debut, both the legends of the game were in their primes. Damian Lillard has learned a lot from both. Being named in the NBA 75th Anniversary team has been one of the highest honors of Dame's career.
ADVERTISEMENT
Article continues below this ad
Many highly rate Damian Lillard. He has averaged around 24 points per game in his career. This season as well, he was average around his career numbers.
However, there has been a dip as compared to the last two seasons. He has been loyal to the Portland Trail Blazers all his career. He also had a few words on that matter.
Damian Lillard talks about NBA stars looking up to LeBron and KD
Recently Dame featured on the Club Shay Shay podcast. He talked with Shannon Sharpe about what it means to be named the NBA's 75th Anniversary Team. Moreover, Damian also gave Russell Westbrook advice on how to deal with the criticism. Along with many other things, he also talked about LeBron's and KD's approach when it comes to their teams and trades.
Shannon asked Damian about the difference in the eras of basketball. Now there is player empowerment where players can demand from the teams to bring some more quality players to bring more help or want a trade out to join a better team, in their opinion.
Whereas before the players had to stay with the team until the team decided to get rid of them. Shannon mentioned how the old players are not okay with this player's empowerment movement. He asked Dame if he was on board with this new era.
To this Dame answered, "First of all to each his own, you know, like if that's what feels fine to you and makes you right, then you should do it. I think you should do it. Like you said for Bron. Bron has won the championship everywhere. He's done it."
ADVERTISEMENT
Article continues below this ad
"He even circled back to Cleveland and won the championship and KD the same, you know. He went to go to [Golden] State, he won his two. To me, it's to each his own. But it's not gonna work out for everybody you know.""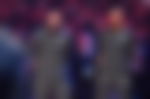 Dame continued, "You'll have some people do it and it won't work out and you just got to be prepared to deal with the downside of that. You know what I mean?"
ADVERTISEMENT
Article continues below this ad
ALSO READ: Fans feel it's time for Dame to leave the Blazers.
Damian, who has been with only one team, makes a very valid point. One can not judge or blame a player for doing what he does to win trophies and for making his career better. However, if it doesn't pan out and doesn't lead to success, then people would obviously point fingers at the players. So NBA stars starting out can not keep this attitude. Not everyone has the privilege and the talent of LeBron and KD.
Edited By: Arunaditya Aima