'Damn Sensitive': Former NBA Champion Schools Brooklyn Nets' James Harden for Calling Out Critics
Published 03/08/2021, 11:00 PM EST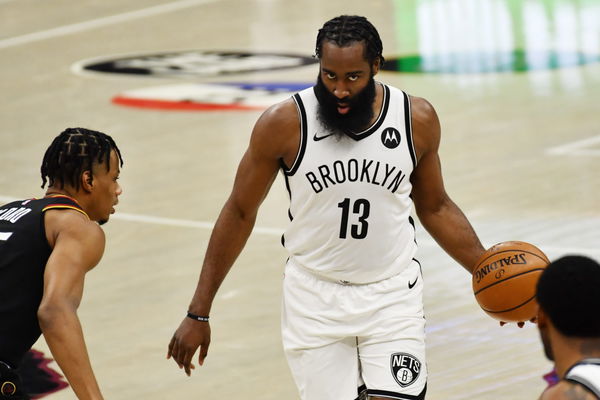 ---
---
The Brooklyn Nets' James Harden has always been friends with criticism, even during the times when he performs very well. While at Houston, he used to face heat for the playoff troubles, and now with the Nets, there are different arrows coming his way.
ADVERTISEMENT
Article continues below this ad
The Beard, however, unlike many other players, does not easily take criticism and responds in his own unadulterated style. Very recently, he unknowingly attracted some negative remarks from a former NBA champion, and things went nasty from there.
Brooklyn Nets' James Harden, his comeback comment, & everything that followed
ADVERTISEMENT
Article continues below this ad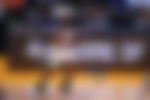 In a podcast, 3x NBA All-Star Antoine Walker had earlier said about James Harden, "I don't think you can win with his style. Any time it takes a guy six, seven, eight dribbles to get to where he has to go, that's a problem." The 2006 NBA Champion with Miami Heat suggested that the popularity of pick-and-roll playing style is saving The Beard and that he won't bet on a bright future with Harden on a team. Now, these were some harsh remarks that totally caught the Nets' star off guard. Especially to someone who averaged a double-double in the first half of the running season and also scored 21 points (all threes) in ASG 2021. So just as the 9x All-Star naturally retaliated with his "I don't pay attention to 'no credibility' Walker" remark, Kendrick Perkins jumped on to school him.
KP first addressed The Beard as one of the best players and then stated, "Players have to stop being so damn sensitive, especially when a guy is just stating his opinion for his basketball. He wasn't attacking James Harden personally."
Read also – Actor Michael B. Jordan Fancies the Brooklyn Nets to Win the 2021 NBA Championship
Kendrick Perkins sent out a message to everyone who can't take criticism
ADVERTISEMENT
Article continues below this ad
One thing is someone calling out a player just to gain some cheap fame. The other is someone respectable, making a well-calculated remark by backing it with logic and sense. A player at the receiving end must welcome comments from the latter. As KP later added, "What do you have to do, you have to play the game, you have to be an MVP to come over here and state your opinion when somebody asks you about it in the game. This whole narrative has to change, you can be a student of the game, you could not play basketball at any level."
He was making this point to emphasize the fact that Antoine has played 11 seasons in the NBA. And just as he can give his opinion, anyone like Max Kellerman who is a student of Hoops can also make his. He then made his closing remarks to put things into perspective, "He (Harden) wouldn't dare say that Daryl Morey has no credibility because Daryl Morey speaks out on the game of basketball every chance he is getting. Half of the league, the GMs in the league, didn't play any basketball, that don't mean they don't have credibility."
ADVERTISEMENT
Article continues below this ad
Do you agree with KP's opinion? Help us carry the debate forward in the comments below.