'Dancing On Our Home Court'- Rockets' Stephen Silas Unhappy with Lakers Having Fun at Their Expense
Published 01/13/2021, 12:10 AM EST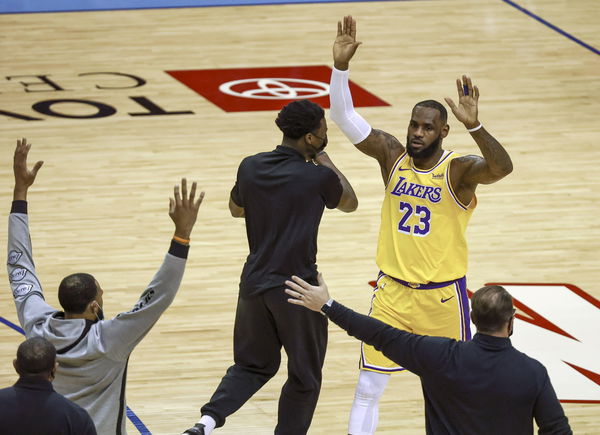 ---
---
The LA Lakers just had a very fun night against the Houston Rockets. They scored 70 points in the first-half over the hapless Rockets on their way to a comfortable 17-point win. LeBron James is known to have a lot of fun with his team on the court when they are doing well. Highlights go back all the way to his '07 Cleveland Cavaliers team. He loves to dance in games he is winning easily.
ADVERTISEMENT
Article continues below this ad
The Lakers from last year were guilty of it, and the Lakers from this year are as well. While there is nothing inherently wrong in doing this, it is considered quite disrespectful by most in the basketball world. This opinion seems to be shared by Rockets' head coach Stephen Silas, who was not happy with how the Lakers acted after LeBron hit a no-look three.
Rockets coach Stephen Silas' reaction: "They're obviously a together group, and they're having fun at our expense. So it doesn't feel good at all, and we should take umbrage. It's like they're dancing on our homecourt. We've just got to fight. We've got to fight through it." https://t.co/hzFXXRNoDg

— Tim MacMahon (@espn_macmahon) January 13, 2021
ADVERTISEMENT
Article continues below this ad
The Rockets have a host of issues on their team right now. James Harden publicly dissed the team in his post-game press conference, emphasizing his trade request from the off-season. The Rockets are 3-6 after this loss.
The Lakers having way too much fun this season
ADVERTISEMENT
Article continues below this ad
LA has been rolling over the league so far. While they have lost three games, they have the league's best record. In a season where every team is struggling to find consistency, LA has been showing its championship mentality. With off-season acquisitions like Montrezl Harrell and Dennis Schroder fitting in with the team, the confidence in STAPLES has boosted.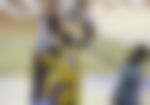 However, every team is prone to suffering a COVID outbreak at anytime this season. As a result, teams need to inflate their record whenever they have a full squad available to them. LA is doing just that and doing it pretty well.
ADVERTISEMENT
Article continues below this ad
LeBron and Anthony Davis seem to still be in low-gear despite the success of the team. LeBron is playing slower and softer basketball and settling for more shots. AD is having nights where he looks like a mere mortal offensively, but a dangerous beast defensively. It is all clicking yet again. No wonder they are dancing on other people's home courts while beating them.