Danny Green Confirms Bad News On Ben Simmons For Sixers
Published 08/15/2021, 4:15 PM EDT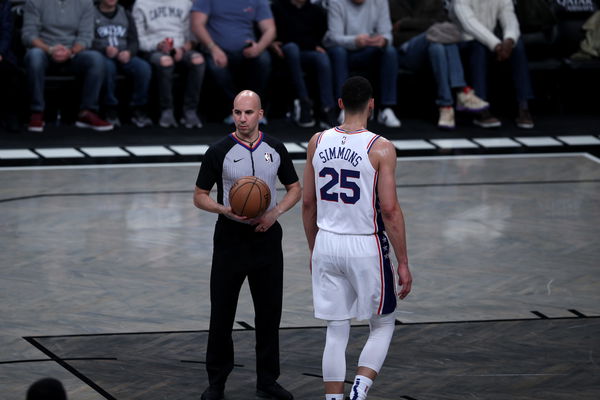 ---
---
In what has been the NBA's version of a soap opera, the prolonged silence between All-Star Ben Simmons and Philadelphia is a cause for concern! Following the Sixers' meltdown against Atlanta, where Simmons looked scared to shoot the basketball, his future in Philadelphia looks bleak.
ADVERTISEMENT
Article continues below this ad
However, it was in poor taste for the 76'ers franchise to turn around and point the all blame at Ben Simmons, considering that he wasn't the only one responsible for the consecutive blown leads. Come to think of it, it's almost become a pattern. Wherever Doc Rivers goes, choke jobs follow!
Ben wasn't having any of it, as even the Sixers, including Doc and Embiid indirectly blamed him following Game 7. Since then, Simmons has gone incommunicado. He refuses to speak to the franchise, who now are actively shopping him on the trade bloc, hopefully in a swap for Damian Lillard.
ADVERTISEMENT
Article continues below this ad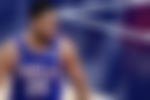 While Ben's demeanor toward the Sixers borders on pure disrespect, this saga looks set to drag out into the season. It looks eerily similar to the James Harden saga that unraveled in Houston, where the Rockets finally traded him for far lesser than what they gave away.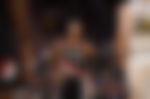 Can Danny Green get Ben Simmons around?
Danny Green, who had a rather interesting free agency will remain a 76'er this coming season. While Green has actively expressed a desire to run it back with the same starting cast, the Simmons saga has left questions looming.
And following his recent demeanour toward Philadelphia, it is almost certain that he gets dealt. But, where? And for what? That's the question! While Ben has cut off all correspondence with most of his crew, could veteran guard Danny Green, a friend of Simmons finally break through?
Green broke silence on the topic saying – "Last time I spoke to Ben, was probably around the Fourth of July weekend. I know a lot of people, the media are on his head, a lot of people talking about him."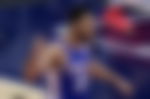 Danny, who recently got married, had his hands tied, with probably the biggest day in his life! The 3x NBA champion, prior to the wedding said – "I haven't spoken to him in a little while. Haven't been able to FaceTime him. I have a lot going on with the wedding, so there's a lot going on my end as well."
The next chapter
Green, who's got summer plans in Los Angeles, said – "I will FaceTime him in the near coming weeks after this wedding is over. I'll be out in LA. I have a house there, and I'll check up on him." 
ADVERTISEMENT
Article continues below this ad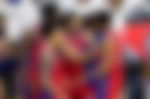 With Simmons' heightened levels of unprofessionalism now heading toward collision, NBA franchises may wait it out to pickup up the all-star for almost spare parts. However, he is doing himself no favors!
In fact, Ben Simmons may be hurting his own stock value, as teams are tuning in for the live demo of 'what could be' if they were to acquire Simmons.
ADVERTISEMENT
Article continues below this ad
Watch this story – Chris Paul, Kevin Durant & Other NBA Players Who Have Hidden Meanings Behind Their Jersey Numbers