Darren Collison, Isaiah Thomas, or Mike James: Which Free Agent Should the Lakers Bring In?
Published 08/18/2021, 10:21 AM EDT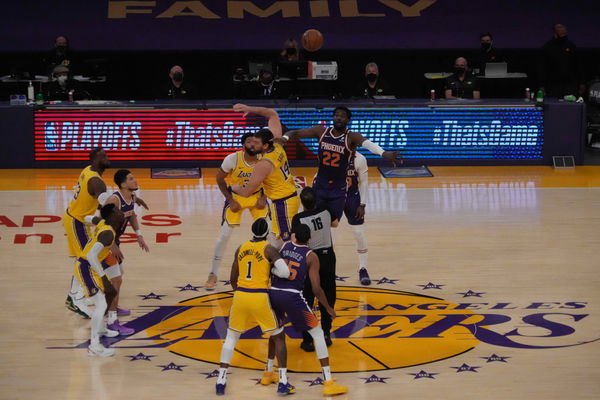 ---
---
The 17-time champions Los Angeles Lakers, following a drubbing last season, have called in the big guns. Aiming to once again return to NBA glory, LA dealt the majority of their roster, signing veteran experience and championship pedigree to surround LeBron James and Anthony Davis. And with GM Pelinka delivering on a promise to bring a superstar to LA, PG Russell Westbrook is now a Laker!
ADVERTISEMENT
Article continues below this ad
With the LakeShow now holding 12 players under guaranteed contracts, the franchise will target filling out its final 2-3 spots possibly by the time training camp gets underway. While only 15 roster spots + 2 two-way recruits are allowed per franchise, the LA possesses the carrot.
ADVERTISEMENT
Article continues below this ad
Will the front office pit players like Isaiah Thomas, Mike James, or Darren Collison who are linked to LA against each other, dangling that one-year deal in training camp?
It comes as no surprise that the Purple and Gold are looking for yet another point guard! Likely just a backup for Westbrook and LeBron, all the players the team has recently worked out have all been PGs!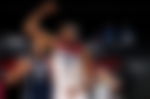 Lakers chasing depth
Considering the pieces that were dealt away this offseason, the Lakers priority will be to add a wing defender. With Alex Caruso and KCP no longer in Hollywood, it is imperative LA finds a defensive wing to maintain their defensive identity.
Furthermore, with the team practically imbibing the next man up mentality given the array of injuries they dealt with in a compressed season, potent scoring and defensive options are crucial for their success.
With Russell Westbrook, Malik Monk, and Kendrick Nunn already on the roster, it's highly unlikely that whoever gets picked up will see a high volume of playing time.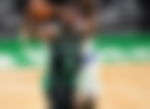 First up, a rare phenomenon in a league defined by size, Isaiah Thomas believes he is 100% healthy, coming off a volatile past 2 years suffering from an injured hip. And while his last 10-day contract in New Orleans was far below expected, especially for his caliber, promising signs lie ahead.
Considering that he recently worked out with LeBron James and Russell Westbrook at UCLA health, could an IT LeBron reunion be on the cards in Hollywood?
Yahoo Sources: Los Angeles Lakers are in search of depth and have worked out Isaiah Thomas, Darren Collison and Mike James for potential roster spot with Thomas just concluding working out personally with LeBron James and Russell Westbrook. https://t.co/4QjSft01LI

— Chris Haynes (@ChrisBHaynes) August 17, 2021
While the two remaining candidates are likely to be the last option for the Lakers, they have a history with Collison. It almost looked like Collison, contemplating coming out of retirement, was hedging his bets as both LA teams chased after the point guard.
Lastly, former Nets player Mike James is a likely pickup. While James was part of Brooklyn's 2020-21 campaign, he averaged 7.3pts/4.2ast a game, shooting at a rather sub-par % from the field.
ADVERTISEMENT
Article continues below this ad
Who do you land?
Given that LA plans to fill out these two roster spots with either of these three, it looks like NBA champion Jared Dudley won't be a Laker next season. Contrary to Dudley's sentiments in his exit interview last year, will Laker Nation see their chemistry builder on the sidelines next season?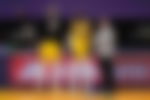 Could Rob Pelinka hold out until the trade deadline, scanning the market for buy-out candidates? With multiple players likely to be bought out by March, does Pelinka view it as a viable option? However, based on the information right now, it looks like IT is the best fit!
ADVERTISEMENT
Article continues below this ad
WATCH THIS STORY: When Giannis Antetokounmpo Reminded Everyone Why He Is the 'Greek Freak'