DC Super-Villain Confesses Die-Hard Love For Lakers Legend Shaquille O'Neal
Published 08/14/2021, 2:10 PM EDT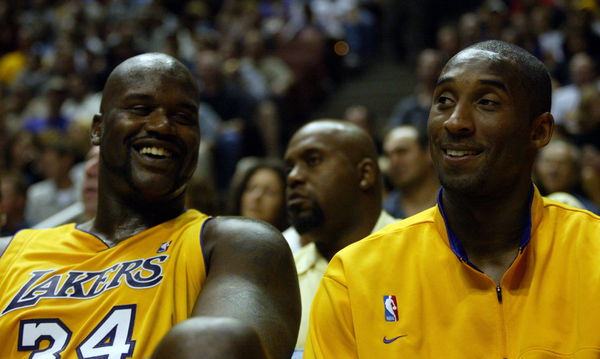 ---
---
Shaquille O'Neal is, without a doubt, one of the most dominant centers to ever play the game of basketball. Among the most dominant bigs who ever played the game, Shaquille O'Neal stood out in his era because of his sheer power, IQ, and skill. Except for a 3-point shot and free throws, Shaq was unstoppable. If Shaq got the ball inside the paint, one could almost consider the points guaranteed. Other than the defensive greats like Tim Duncan, Ben Wallace, Kobe Bryant, and Michael Jordan, almost nobody could block Shaquille O'Neal. This primarily became the reason O'Neal averaged over 20 points per game in the first 14 years of his career.
ADVERTISEMENT
Article continues below this ad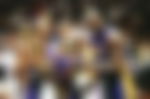 It is natural that the dominance he displayed also got him the glory he deserved. In that process, he also gained some loyal fans who followed him throughout his career. Their loyalty was to him more than the team he played for. One such loyal fan is the Emmy Award-Winning Actor and star of Jordan Peele's newest horror film 'Candyman', Yahya Abdul-Mateen II.
ADVERTISEMENT
Article continues below this ad
Shaquille O'Neal and His Loyal Fan on 'The Big Podcast with Shaq'
Nischelle Turner and Spice Adams hosted the Podcast. When Turner asked Mateen about who he followed in basketball, he said "In terms of basketball, I was always a Shaq fan."
He was so loyal to Shaq that wherever Shaq signed, Yahya's loyalty followed. He admitted, "So I rode with Shaq in Orlando. And then when Shaq went to the Lakers, I was a Laker fan. Then when Shaq went to the Heat, I'm a Heat fan."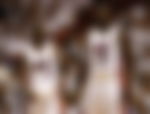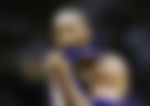 ADVERTISEMENT
Article continues below this ad
"And then when he went on his world tour, after that when he went to Phoenix and Boston. And then you know with the Cavaliers. I said imma go rock with that young fellow down in LA, Number 24, and let the big dog do his thing. But I was always a Shaq fan, and then I was a Kobe fan."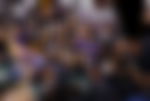 Only at the end of Shaq's career, Yahya started following some other younger talent. But his focus and die-hard loyalty only stood its strongest test with Shaq.
ADVERTISEMENT
Article continues below this ad