De'Aaron Fox Admits He Could Have Used Better Words to Explain NBA All-Star Situation
Published 02/16/2021, 1:14 PM EST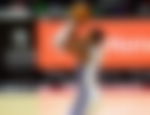 ---
---
Over the last four years, De'Aaron Fox has become the face of the Sacramento Kings. Due to his efforts, he was handed a max deal by the organization last season. So far he is living up to the expectations of the fans.
ADVERTISEMENT
Article continues below this ad
Each season he has improved his game and contributions for the team. This season he is averaging a career-high 23.2 points per game, which has gotten him into consideration for being named an All-Star.
Speaking of NBA All-Stars, Fox made a bold comment about the NBA All-Star game a few weeks ago. According to a report by ESPN, he said:
ADVERTISEMENT
Article continues below this ad
"If I'm going to be brutally honest, I think it's stupid. If we have to wear a mask and do all of this for a regular game, then what's the point of bringing the All-Star Game back?"
Following this comment by Fox, many players came together to support the Kings guard. However, he explained his actual purpose behind those comments.
De'Aaron Fox on his NBA All-Star game comments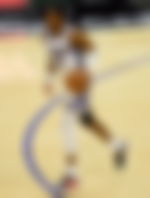 De'Aaron Fox joined NBA insider Shams Charania for a short interview, where he revealed:
"I guess I could have used different words or explained it differently with the COVID situation and all that. But obviously the guys are grateful if they are named All-Stars, things like that. Where kinda I stood was, where you bring in a bunch of players together and then somebody could end up testing positive and the contact tracing goes to now, instead of two different teams to 12-16 different teams."
Honestly, Fox explained his point perfectly. Because if the All-Star game goes as planned, there is a huge chance for some players being tested positive. However, Fox was quite clear if he becomes an All-Star this season, he won't let the opportunity slip.
ADVERTISEMENT
Article continues below this ad
"I guess if I was named one, I'd go but that doesn't make the concept any less appealing than it was."
.@SacramentoKings guard De'Aaron Fox (@swipathefox) caught up with our NBA Insider @ShamsCharania: Being a quiet leader, his progress in Year 4 and much more. pic.twitter.com/uKbwWEgIGI

— Stadium (@Stadium) February 16, 2021
ADVERTISEMENT
Article continues below this ad
Hopefully, the league can keep up the job of keeping players safe from COVID exposure. They have done a great job so far and fans would hope more of the same for the rest of the season.