De'Aaron Fox Comments on Twitter Beef Between Him and Marvin Bagley's Father in an NSFW Rant
Published 01/05/2021, 8:39 AM EST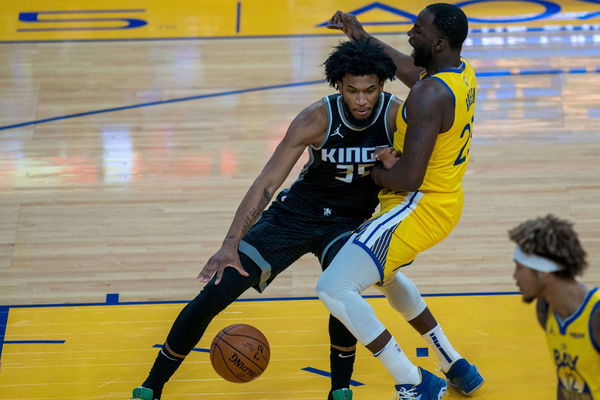 ---
---
De'Aaron Fox may be one of the brightest young guards in the league, but he is yet to enjoy any real success in the NBA. However, his Sacramento Kings look solid to start the season despite having internal strife.
ADVERTISEMENT
Article continues below this ad
In some troubling news from his personal life, Fox was forced to comment on the recent Twitter exchanges between his father and Marvin Bagley's father. After Bagley's dad referenced to his son being unhappy with the Kings, Fox's dad responded by saying the team should trade Bagley.
ADVERTISEMENT
Article continues below this ad
Fox has commented on the situation.
"I don't think anybody's out there playing basketball worried about two tweets, and if you are this ain't what you should be doing because mother f—— are going to tweet you every day of your life while you're playing in this league," Fox said. "So if that's what you're worried about then I don't know what to tell you."
He added, "Me, Marvin, and Luke talked for like five seconds because it wasn't a big deal," Fox said. "You're playing basketball. If you're thinking about anything that somebody said on Twitter then this ain't for you. I would 100% completely honest with you tell you that nobody's thinking about that while we're on the court."
De'Aaron Fox: Is the guard unhappy with this drama?
ADVERTISEMENT
Article continues below this ad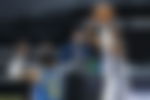 Fox signed an extension to stay with the Kings in the summer, so he is definitely part of the future here. However, Bagley might not have the same situation. He is still carrying the albatross of being drafted before Luka Doncic on his neck.
Bagley is sensational when he plays but has had visible attitude issues and the occasional injury. His play has been compromised as a result, but there is no doubting his talent.
ADVERTISEMENT
Article continues below this ad
Bagley is still a very young player , so the Kings are under no pressure to trade him away. However, if the negative energy in the locker room leads to guys like De'Aaron Fox getting upset, then the Kings need to start evaluating this situation deeply.