'DEFENSE WINS CHAMPIONSHIPS': CJ McCollum & Others React to Milwaukee Bucks Trouncing Over Phoenix Suns in NBA Finals Game 5
Published 07/17/2021, 11:56 PM EDT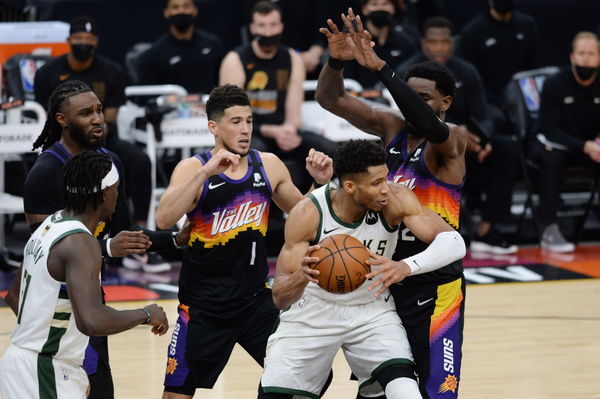 ---
---
The NBA Finals were knotted up at 2-2 until game 5 came about and the Milwaukee Bucks pulled off another win. After being down 2-0 before they came back home, the Bucks pulled off miracle after miracle by winning two consecutive games to tie the series. And now, with their third win against the Phoenix Suns, they have left them behind and taken one step closer to winning the NBA championship. In fact, the NBA fraternity also can't help but react to their big rally back.
ADVERTISEMENT
Article continues below this ad
Milwaukee Bucks take an unexpected lead
Once the Phoenix Suns had taken a two-game lead, analysts and fans had made up their minds as to who will end up with the 2020-21 title. However, the Bucks proved everyone wrong and dominated Game 3 by 20 points to steal a win. Then came game 4, in which they trailed almost throughout but fought back in the fourth quarter to snatch another victory from the Suns.
ADVERTISEMENT
Article continues below this ad
With the game tied, the stakes rose. On one hand, the Bucks are hoping to recreate history by winning a championship for the first time since 1971. Whereas, the Suns are dreaming of landing their first NBA title ever. But it seems like Milwaukee is closer to fulfilling their aspirations after winning Game 5.
This game was nothing less than a roller coaster, either. In all the quarters, one team was more dominant. In fact, both teams had three main scorers taking them forward but it seems like once the Bucks took a 10 point lead after the first half, there was no turning back. It was game over at 123-119 and here is what the rest of the NBA has to say about it.
Jrue Holiday showed the world what an ELITE 2 way player looks like! What he did on both ends on the floor tonight beyond SPECIAL!!! Carry the hell on…

— Kendrick Perkins (@KendrickPerkins) July 18, 2021
Chris Paul's foul on Giannis was the killer. Worse than Booker's turnover, because there at least Jrue Holiday made a play. Just an awful blunder. #NBAFinals

— Max Kellerman (@maxkellerman) July 18, 2021
DEFENSE WINS CHAMPIONSHIPS!!!!!!!!!! Wow Jrue

— Dejounte Murray (@DejounteMurray) July 18, 2021
If bucks win this series how many votes does middy @Khris22m get for Finals MVP ? Bruh been serving and closing

— CJ McCollum (@CJMcCollum) July 18, 2021
Whoever wins game 5 is winning the series..

— 🏁 Jamal Crawford (@JCrossover) July 18, 2021
Every hooper has known what Jrue Holiday brings to the table every night. Glad he's able to show the world what he can do on the biggest stage of basketball! Real ones know! Unbelievable performance big homie!

— Quinn Cook (@QCook323) July 18, 2021
WATCH THIS STORY: Jayson Tatum's Poster Dunk on LeBron James, Allen Iverson's Iconic Crossover on Michael Jordan & Other Instances When Rookies Made a Fool of NBA Superstars
Can Phoenix Suns take this to Game 7?
Unlike Game 4, in which Giannis Antetokounmpo and Khris Middleton did most of the work, there was an excellent contribution from Jrue Holiday. Given, Jrue hasn't been very consistent but he finished the night with 27 points and 13 assists. Along with him, Giannis and Middleton combined for 61 points.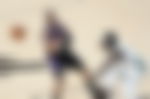 Devin Booker led the Phoenix Suns, with a 40 point performance, but that wasn't enough. Other than him, only DeAndre Ayton and Jae Crowder made some decent contributions. Despite being behind in double digits in the first quarter itself, the Bucks did a great job in doing damage control quickly and taking the lead. After that, they didn't lose it at all.
ADVERTISEMENT
Article continues below this ad
This is the first win on the road of this series. With that, the Bucks will be hoping to send the Suns packing after Game 6. But after the way the Suns have played throughout the season, they can pull off a win that can end in a tie and take them to Game 7. Do you want this to stretch too? Or would you rather the Bucks finish them off?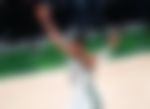 ADVERTISEMENT
Article continues below this ad