'Defies A Lot of Logic': Mavericks Head Coach Rick Carlisle is All Praise for Luka Doncic
Published 03/12/2021, 3:30 PM EST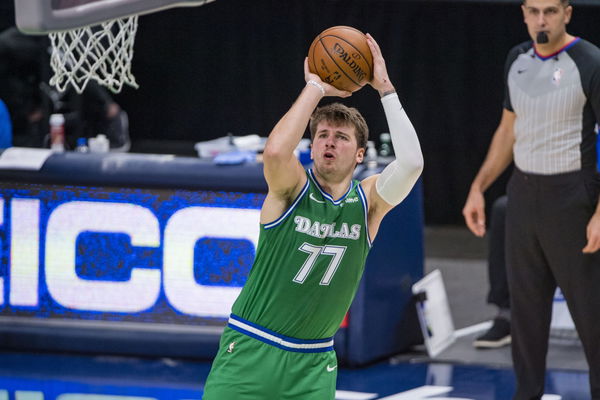 ---
---
Luka Doncic is no ordinary talent, and it didn't require the Slovenian two-and-a-half seasons to prove that. He began creating an impact as soon as he joined the Dallas Mavericks, and head coach Rick Carlisle would feel privileged to work with someone the Mavs fans like to call the 'second coming' of Dirk Nowitzki. 
ADVERTISEMENT
Article continues below this ad
But Luka Doncic is in a class of his own. He can guard anyone on the court with his 6'7" height, but more importantly, can torment opponents with his offensive versatility. Doncic has got a smooth flow to his game and has quickly evolved into a franchise superstar with Dallas. 
Coach Carlisle has publicly praised Luka Doncic several times, but that just goes with the job. If it inspires the 22-year-old in some way, then the coach is going to keep doing it. But most of all, Carlisle is overwhelmed by Doncic's sound decision-making.  
ADVERTISEMENT
Article continues below this ad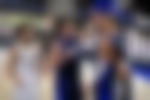 "You're constantly talking to players about not jumping in the air and trying to make decisions. I mean, this guy defies a lot of logic when it comes to conventional coaching theories," Carlisle said about Doncic. 
That's just about right. Doncic is a buzzing presence on the court and sometimes creates unbelievable plays with his basketball IQ. "That's why we give him the ball and let him go," Carlisle added. 
Luka Doncic is making swift progress All-time triple-double list
A triple-double is a tough stat line to record, but not apparently if your name is Luka Doncic. The Mavericks swingman is bound to get a triple-double once in every five games he plays. Such is the consistency he's been displaying. 
With a recent triple-double against the San Antonio Spurs, Doncic moved into the 11th spot on the all-time list. Currently sitting on 33 triple-doubles, Doncic just needs ten more to break into the Top 10. 
ADVERTISEMENT
Article continues below this ad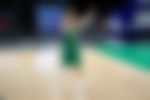 It is mind-boggling to see an athlete who's just 22 years old, chase greatness in such rapid fashion. A player like Doncic is bound to end up in the Hall of Fame books should he continue performing like this. 
Doncic is currently averaging 28.4 points, 8.5 rebounds, and 9.1 rebounds in the ongoing 2020-21 NBA season and is striving to improve the Mavericks' record. Can he again guide them to a deep playoff run this year?
ADVERTISEMENT
Article continues below this ad
 Read Also: WATCH: When a Rookie Allen Iverson Embarrassed Michael Jordan With a Dirty Crossover