Dell Curry Believes Kevin Durant and Brooklyn Nets are the 'Team of the East'.
Published 03/18/2021, 12:30 PM EDT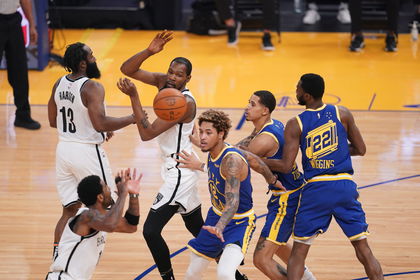 ---
---
The Brooklyn Nets are the newest juggernaut in basketball. The team entered the season as championship contenders, thanks to the duo of Kevin Durant and Kyrie Irving. But then, the franchise became even stronger after the trading of James Harden. After signing another former All-Star in Blake Griffin, the Nets are looking, on paper, to be one of the most unstoppable teams ever.
ADVERTISEMENT
Article continues below this ad
Brooklyn Nets working toward a championship
Former NBA player and father of Steph Curry, Dell Curry, gave an interview recently about the Brooklyn Nets. Curry revealed that he was initially skeptical about Steve Nash being the head coach. However, Nash has turned his team around and gotten the best out of all of them. The addition of James Harden has been massive and allowed all three to adjust their playing style for them.
ADVERTISEMENT
Article continues below this ad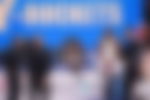 "When Steve got the job, it went 'oh good, luck with that'. But he's done a great job piecing those guys together. They're sharing the ball. I think it's a big thing when Kyrie told Harden you're the point guard. I think they're at a point in their career, all three of those guys. KD, Harden, and Kyrie." 
Nets Big Three looking strong
ADVERTISEMENT
Article continues below this ad
Curry added that all three superstars know that they cannot be successful without each other. Furthermore, the team has other tools outside of the big three that will be crucial in their run. Curry noted that the Nets are the best team in the East, and will be even better if they can defend more.
"They want to win and they know they can't do it themselves. They've got to sacrifice, and they're mature enough to know how to do it. I think they're the team of the East right now. Especially if they defend just a little bit. Two of those guys are going to be on every night. They're going to have enough scorers with Joe Harris and guys."
ADVERTISEMENT
Article continues below this ad
Can the Brooklyn Nets win an NBA championship? The franchise is looking like the favorites right now and has gotten into a grove together. Furthermore, the return of Kevin Durant will be a huge help, as he is currently sidelined with an injury. If the team can sort out their defensive problems, then they will be unstoppable on both ends of the court.