Dell Curry Trolls Steph Curry Over Missing Tip-Off against the Charlotte Hornets
Published 02/21/2021, 6:00 AM EST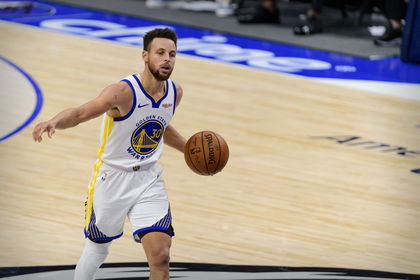 ---
---
Steph Curry is having one of his best seasons in the NBA currently. The Warriors' point guard has been playing some of the best basketball of his career right now. He is putting numbers that are similar to his unanimous MVP season from 2016. Curry has been the driving force for the Warriors. But even Steph can have the occasional slip-up, like he did last night.
ADVERTISEMENT
Article continues below this ad
Dell makes fun of Steph
Last night, Curry and the Golden State Warriors played the Charlotte Hornets. However, at the start of the game, Curry missed the tip-off, even though he is an undisputed starter for the franchise. His father, Dell Curry, was on announcing duty for the Hornets, joked, "Want me to send a text to his phone?" when his colleagues were wondering where Steph was.
ADVERTISEMENT
Article continues below this ad
Despite the slip-up, it was not a fun night for Curry. He and the Warriors lost to the Charlotte Hornets after Terry Rozier posted a game-winner. The loss to the Hornets is another example of the Warriors' struggles this season. They put up solid performances against bigger teams, but eventually fall to teams that shouldn't cause them any problems.
However, Steph Curry has been the one shining light for the Warriors. He is currently averaging 30 points, 6 rebounds, and 4 assists. He is also shooting at 42% from the three-point line. Because of his excellent performances, Steph Curry is one of the front runners for the MVP race and was named an All-Star starter for the first time since 2019.
Steph Curry – MVP Contender?
ADVERTISEMENT
Article continues below this ad
Curry has been the reason for the Warriors remaining in playoff contention. However, the rest of the team needs to step up and perform better of the Warriors are to make the playoffs. Curry has been the primary attacking option, whether it be scoring or assisting his teammates. He will need help if he wants to go to the playoffs, especially in the tougher Western Conference.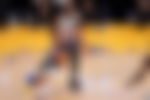 ADVERTISEMENT
Article continues below this ad
Can Steph Curry lead the Warriors to the playoffs? He has a tough task ahead of him, given how the rest of the team has been playing. However, if Curry can continue to perform the way he has over the last few weeks, the Warriors have a good chance to win.