DeMar DeRozan Dives Deep Into Why He Modeled His Game After Kobe Bryant
Published 08/03/2021, 12:30 PM EDT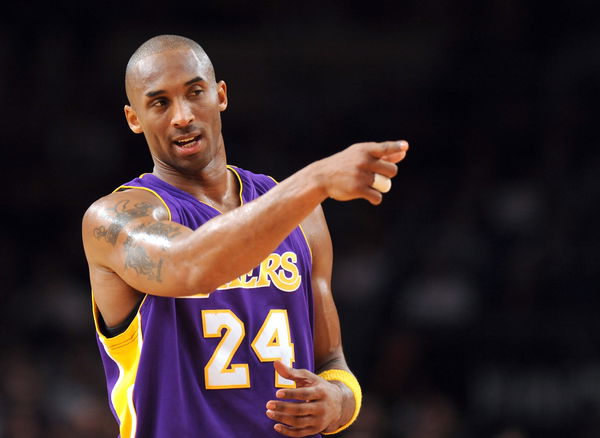 ---
---
Ever since Kobe Bryant passed away, there has been no scarcity of his stories that help us keep him alive in our memories. And just like many other players of this generation, DeMar DeRozan is one who looked up to Kobe while growing up. In fact, he leaves no opportunity to admit how big a fan he is of the Lakers legend. And now, the San Antonio Spurs star has given more details about why he chose to imitate Kobe's playing style over anyone else.
ADVERTISEMENT
Article continues below this ad
What attracted DeMar DeRozan to Kobe's game?
ADVERTISEMENT
Article continues below this ad
Coincidentally, DeMar DeRozan played his highs school basketball very close to Staples Center. This is exactly where Kobe Bryant made so many of his memories with the Los Angeles Lakers. And for most of the seasons in his career, DeMar turned out to be one of the most consistent shooting guards in the league.
But from his turnaround fadeaways from mid and high-post, jump shots, to his ability to fake and other skills, have all been picked up from Kobe's tapes. Here's how it all went down.
In an interview with Shannon Sharpe, DeRozan was asked about what about the Mamba's game convinced him to model his own game around his. "Everything," he said blatantly. "First of all, that was the only games I could watch on TV growing up in LA. KCal 9 was the only channel we had. When I was seven years old, watching Kobe as a rookie, that was who I could consistently watch." 
"So, whenever I watched him, I imitated whatever he did on an imaginary court, in a room. It just continued to translate. As he grew, me seeing the stepping stones that he took playing basketball, I wanted to do the same thing. It just carried over. So, just having an opportunity to watch him, even though we didn't have capable. That's who I gravitated to early on."
WATCH THIS STORY: How Kobe Bryant, LeBron James & Other NBA Superstars Used Hecklers To Motivate Themselves
Meeting Kobe Bryant on the court for the first time
ADVERTISEMENT
Article continues below this ad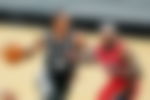 In DeMar's rookie season, he struggled quite a bit, averaging just 8.6 points. At the time, Kobe and the Lakers were enjoying great success and winning championships. But after Kobe's fifth title, he went up against a better player that grew up to idolize him.
Even though the Toronto Raptors won that matchup, Kobe of course, outscored DeRozan 27-10. And in their second meeting, Kobe added 32 points while DeMar only had 11.
ADVERTISEMENT
Article continues below this ad
However, nothing can compare to the thrill of sharing the court with such a legend. And this is something not many people get the opportunity to do.