DeMar DeRozan Reveals His Hilarious Experience Of Playing Against LeBron James In The 2016 Conference Finals
Published 12/22/2020, 12:00 PM EST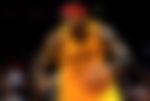 ---
---
Playing against LeBron James is an experience on its own, especially when it's the Conference Finals. Back in 2016, it had taken the Toronto Raptors two Game 7s, along with a bunch of overtime finishes, to finally face the Cleveland Cavaliers in the Eastern Conference Finals.
ADVERTISEMENT
Article continues below this ad
The Cavaliers were on a winning streak in the postseason. So, the question was- would Toronto be able to pull off an upset? Or could Cleveland make its way to the NBA Finals? At the time, DeMar DeRozan was playing for the Raptors. Now, he has opened up about what it was like facing the GOAT.
Nobody had any expectations from the Raptors
ADVERTISEMENT
Article continues below this ad
On the 'All The Smoke' podcast, DeRozan explains the struggle they went through to reach the ECF, only to be demotivated by people who believed that they had no chance of winning against the Cavaliers. However, he also admitted that it was a big test for them to play against someone like LeBron.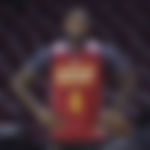 Then he was asked, "What was battling LeBron at that stage like?" DeMar stated, "Man, it was such a challenge because that was the first time in a moment like that of playing against a player that was locked in like he was the coach."
He then narrated a hilarious story about LeBron, which also showcased the kind of player he is. "It was the first time being in a series where we call in a player, one of our teammates came in the game and he forgets the play we were running and Bron tells him what to do on our play," said DeMar.
"You know it's small shit like that. It just shows the dude is on a different level that none of us have ever been to understand at the moment when it comes down to this. It was crazy!"
Why was it important for LeBron James to win?
ADVERTISEMENT
Article continues below this ad
This was no ordinary year for the big man. LeBron was part of the Cavs for seven years before he left them for Miami Heat. This had left the fans heartbroken because he was their last hope for a title.
Despite winning two NBA Championships with Heat, Bron wasn't satisfied because he still hadn't won one with the home team. So, when he saw his chance, he came running back and finally ended the franchise's 52-year long title drought. This would have never happened if they hadn't won against the Raptors.
Now, James is playing for LA and took the Lakers to their 17th NBA Championship last season. They are trying to make sure that nobody dethrones them. Well, as long as a team has LeBron, anything is possible.
ADVERTISEMENT
Article continues below this ad