DeMar DeRozan Reveals Not Playing in the East Without LeBron James 'Hurt the Most'
Published 12/29/2020, 5:50 AM EST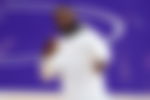 ---
---
During the 2010s, LeBron James practically locked up the East. He made it to the NBA Finals 8 consecutive times and won thrice. In the process, he stopped teams like the Toronto Raptors and the Boston Celtics from making deep playoff runs.
ADVERTISEMENT
Article continues below this ad
When James left the East and joined the Lakers in 2018, the Raptors seized the opportunity and won an NBA title. But it was at the cost of trading their then-superstar DeMar DeRozan for Kawhi Leonard.
DeMar DeRozan reveals how he felt when LeBron James left the Eastern Conference
ADVERTISEMENT
Article continues below this ad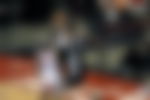 While the Raptors enjoyed success, DeRozan struggled with the Spurs. The 4-time All-Star spoke about his thoughts on not getting a chance to play in a LeBron-less East.
"I remember when we lost that last series, I knew something was gonna happen. Whether your know firing a coach or trading me or Kyle [Lowry]. I just knew something was gonna happen… 'Bron decides to go to LA, so we're like, well sh*t, that's the only person we lost to, maybe we have one more chance at this thing."
When LBJ returned to Cleveland, he was focused on bringing an NBA title to the city. He accomplished that goal in the 2016 NBA Finals, but even after that championship run, the Cavs made two more finals appearances. They didn't win any titles, but if any team had a chance to dethrone the Warriors, it was them.
"That kinda like eased our mind for a second because we were like, man there's only one motherf**ker that we haven't been able to get past. Like F**k it, we are about to at least run it back one more time and give it a shot."
While DeMar and Kyle were expecting to play another year as a lethal duo, the organization had other plans. They traded DeRozan for Kawhi- a move which brought them success. But DeMar was pretty upset about this move.
"At that time, I was 9 years in fully dedicated, I wanted one more shot at it, especially with 'Bron being gone. And to not get that opportunity, that's what hurt the most instead of getting traded."
 How good was LeBron against the Raptors?
ADVERTISEMENT
Article continues below this ad
Prior to the blockbuster trade happened which involved Kawhi Leonard coming to the East, Cavaliers vs Raptors was arguably the biggest rivalry at the time. While the two juggernauts exchanged punches in the regular season, come playoff time, LBJ always emerged victorious.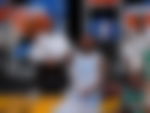 By 2018, LeBron's record against the Raptors was a breathtaking 12-2 in the playoffs. Naturally, due to his terrific performances, the Raptors could never reach their full potential in the postseason. In fact, fans gave the Raptors an embarrassing nickname, "LeBronto."
ADVERTISEMENT
Article continues below this ad
What are your thoughts on DeRozan's comments? Do you believe the Raptors would still have been the 2019 NBA champions if their leader was DeRozan instead of Leonard? Let us know your thoughts down below.