DeMar DeRozan to Implement Vital Kobe Bryant Strategy Ahead of NBA 2022-23 Following Loss to Giannis Antetokounmpo's Bucks
Published 05/02/2022, 12:30 PM EDT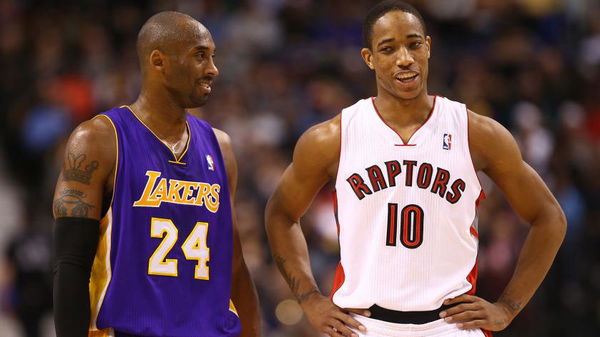 The Chicago Bulls looked promising the entire season. However, they crashed out of the NBA playoffs during the first round of the playoffs against Giannis Antetokounmpo and the Bucks. Interestingly enough, Bulls leader DeMar DeRozan plans a Kobe Bryant-style workout during the summer.
Talking about his plans for his summer, DeMar revealed his plans of putting himself and his teammates through a hellish workout routine. Interestingly enough, he picked this up from Kobe and plans to pass it down to his teammates and Patrick Williams in particular.
ADVERTISEMENT
Article continues below this ad
DeMar DeRozan reveals Kobe Bryant style workout for the team
Kobe Bryant and his influence on basketball are unmatched. There are various stars in the NBA who are inspired by The Mamba and his work ethic.
Interestingly enough, DeMar DeRozan of the Chicago Bulls is looking to implement Kobe's strategy. In order to come back stronger for the 2022-23 season, DeMar is using Kobe's workout routine.
Furthermore, he has used this strategy in the past. The Bulls star revealed he used this workout regime himself during the offseason, which helped him become one of the best players this season.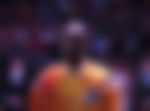 DeMar said, "I plan on having a lot of guys (Bulls teammates) come to LA for sure. Work with me, put 'em through a lot of the hell I put myself through in the offseason."
When asked about his inspiration, he said, "I got it from Kobe. Early in my career, without a doubt, I got it all from Kobe. So some of that, I'm definitely going to share with most of my teammates without a doubt."
ADVERTISEMENT
Article continues below this ad
He further revealed how he was making Patrick Williams his protégé during the workouts. The youngster averaged 9.0 points, 4.1 rebounds, and 0.9 assists this season. Safe to say, Kobe Bryant and his workout routine will work wonders for the 20-year-old.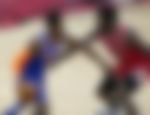 Interestingly enough, when reporters asked DeMar about details regarding the workout routines, he refrained from divulging any details.
ADVERTISEMENT
Article continues below this ad
WATCH THIS STORY: Floyd Mayweather vs LeBron James: Which Millionaire Superstar Has A Higher Net Worth?
Furthermore, he joked about how his teammates will let the world know about the rigorous routine they went through during the offseason. Moreover, DeRozan is hell-bent on improving his team for the next season through the Kobe Bryant workouts.