DeMarcus Cousins and John Wall Held James Harden 'Accountable' for the Rockets' Poor Run of Form
Published 01/18/2021, 12:51 PM EST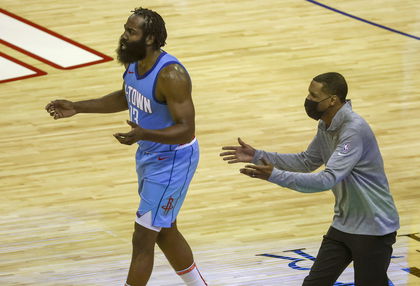 ---
---
James Harden is no longer a part of the Houston Rockets franchise and he's effectively now a Brooklyn Nets player. Harden spent nine years with the Rockets, but he didn't enjoy the happiest of endings to his stint in Houston and things almost got very ugly. 
ADVERTISEMENT
Article continues below this ad
A blockbuster four-team trade sent 'The Beard' to Brooklyn, and his final days with the Rockets were nothing less than a dramatic affair.  For Harden, it was simple; he had spent nine years in Houston and personally sought a change. 
The three-time scoring champion felt the Rockets weren't a good enough team to contend for the championship and searched for an alternate route to earn a ring in his career. But the Rockets camp wasn't so happy about it! 
ADVERTISEMENT
Article continues below this ad
DeMarcus Cousins and John Wall spoke out against James Harden
James Harden's final days with the Rockets wasn't a pleasant sight to watch, and his numbers dipped due to a lack of involvement. The 2018 MVP averaged less than 20 points in his final five games with Houston, and that's a sign of lackluster effort. 
Kelly Iko and Sam Amick of 'The Athletic' published a report that contained information about what went down inside the Rockets' locker room before the trade. Stephen Silas took a firm decision as the team's head coach and restricted Harden from involving in any team activities before the trade. 
The 48-year-old pulled his team together and discussed the team's situation and requested his players to open up if they had anything to say. The team's morale was obviously down due to Harden's situation, and they had lost three out of five games.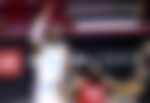 "John Wall and DeMarcus Cousins both spoke during the meeting, sources said, seeking a direct response on Harden's level of commitment and preaching about the importance of accountability,"  'The Athletic's' writers reported. 
These two senior players were clearly unhappy with how Harden dealt with the whole situation. Not only did he force an exit, but brought down the team with his as well. Watching a teammate call out the others for not being good enough will not sit well with anyone at all. 
What exactly did Harden say about the Houston Rockets?
ADVERTISEMENT
Article continues below this ad
James Harden just knew it all coming and went free with his comments against the Rockets. With his time at the franchise unofficially over, Harden addressed the problem after losing the second successive game to the Lakers. 
"We're just not good enough," Harden confessed. "Um, you know, I love this city. Um. I literally, you know, have done everything that I can. Um. You know. I mean, this situation is, is crazy. It's something that I don't think can be fixed. So um, yeah. Thanks," he added. 
ADVERTISEMENT
Article continues below this ad
And that was it. Haren was done with Houston, and the trade was announced shortly. The four-team mega trade sent the shooting guard to Brooklyn which gave birth to a lethal 'Big 3' in the Nets. Furthermore, Harden commented on the Rockets after joining his new team as well!