Denied Entry by a Nightclub, Shaquille O'Neal Claims Mother's Face Flashed Before His Eyes Before He Took a Big Decision
Published 05/24/2023, 1:30 PM EDT

Follow Us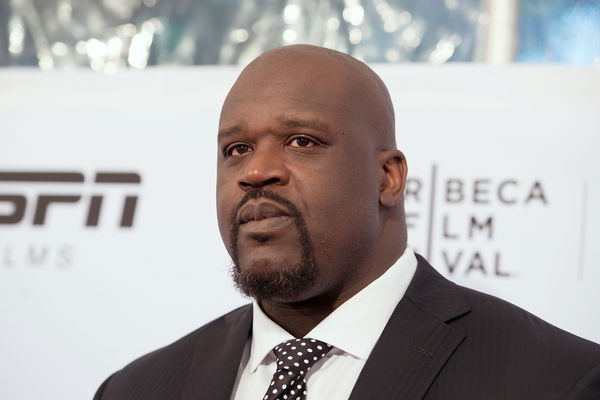 One of the NBA's most dynamic players,
Shaquille O'Neal
, encountered situations where he found it difficult to remain composed. Despite having a friendly disposition, Shaq occasionally found himself in a stir due to his anger. One such incident occurred in 1999 after a preseason game when
Shaq and Charles Barkley broke into a physical brawl
. Although there was some pushing and shoving, they did not actually throw any punches.
As a result, Shaq and
Charles Barkley
both received technical fouls and were removed from the game. It seems like Shaq, however, has learned to keep his temper under control, recollecting an ordeal when he was denied entry into a nightclub. Before losing his calm and making a rash decision like he would have done previously, the face of his mother flashed in front of Shaq's eyes, acting as a saving grace.
ADVERTISEMENT
Article continues below this ad
Shaquille O'Neal appeared on the Rich Eisen Show
Shaquille O'Neal recently appeared on
'The Rich Eisen Show' hosted by his friend,
Eisen. On this occasion, however, his best friend's wife, Suzy Shuster hosted the show. The duo touched on a wide array of topics, discussing the recent playoff games, the
Ja Morant
controversy, and Victor Wembanyama's draft into the NBA.
The host then asked Shaquille O'Neal about the time when a nightclub denied him entry while filming 'Blue Chips'. She wanted to confirm if there was any truth to the tale, claiming it was a rather unusual incident for someone of his position. Surprisingly, it was true. Shaquille O'Neal then went on to narrate the entire ordeal.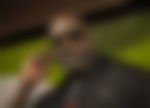 Shaquille O'Neal revealed how the incident happened while he was in the town of Frankfurt, Kentucky. A nightclub denied entry to the basketball legend. Instead of creating problems, he just decided to accept that he won't gain entry into the club. He said, "Okay, no problem," which seems very unlike Shaq, who is known for his short temper.
What stopped him from creating a scene was his mother's face. The Lakers icon stated that he believed if he were to act out of line, his mother might find out and condemn him for his behavior. Due to this reason, he decided to walk away.
He said, "A lot of times like I said I have the ability to stop time because I never want my mama and now my kids and all the kids are looking up to me, to see me acting crazy. Again it will happen every now and then. "
ADVERTISEMENT
Article continues below this ad
Recollecting his thoughts the 4x NBA champion felt he could either go all-out and get himself into a fight or he could walk away. Shaquille O'Neal eventually channeled his anger in his game against the
Indiana Pacers
. Later that season, he dropped 37 on the Pacers. It seems like it all worked out in the end for Shaq!
ADVERTISEMENT
Article continues below this ad