Nuggets' Jamal Murray Offers Support to Kyrie Irving Amidst the Ruckus on His Name
Published 01/13/2021, 12:00 AM EST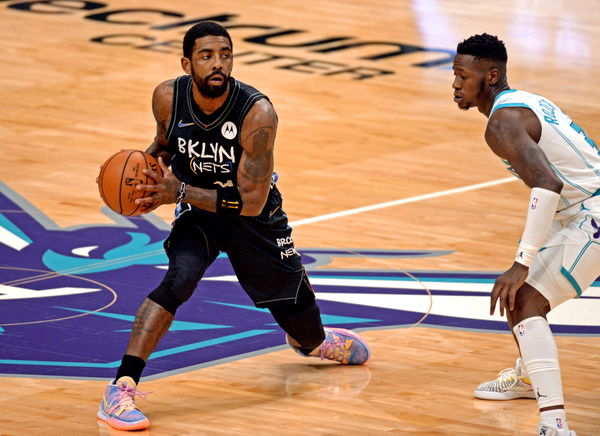 ---
---
It is rare in the NBA for a player to praise another player from an opposing team. It is even rarer when this happens when the two teams are supposed to go up against each other in three hours' time. This was exactly what happened when Nuggets' Jamal Murray showed his open support for Kyrie Irving.
ADVERTISEMENT
Article continues below this ad
The 23-YO point guard has been enjoying a great season so far, taking more offensive responsibility for the team. Murray has said on many occasions that his goal is very high and that he won't settle for mediocrity. Now, him supporting a competitor further shows the stuff that he is made of.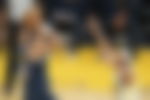 When Nuggets' rising star defended the Nets' vet
ADVERTISEMENT
Article continues below this ad
Out of the 12 games that the Nets have played so far, Kyrie has shown up in just seven. Now, the concern is not the fewer number of games but the reasoning behind missing those. He did not quite have a convincing reason for sitting out, and that was something that surprised even his own franchise. 
As if that wasn't enough, a carefree Kyrie was also spotted partying without a mask and putting his inclusion in the team in danger. All these tantrums got him in thick soup and gave the media a reason to show him in poor light. This did not go well with young Jamal and he shared a collection of images showing all the good Kyrie has done and wrote on Twitter, "They just pick n choose what they wanna really talk bout".
But can Kyries's show of kindness off-the-court make up for his indiscipline towards his team?
ADVERTISEMENT
Article continues below this ad
Remembering the feud between Jamal Murray and Kyrie Irving
It was a November 5, 2018 game of Nuggets vs Celtics. In those days, Ky was playing with the Greens after having infamously left the Cavaliers. In that particular game, a younger Jamal Murray was on fire. He was scoring from every end of the court and was unstoppable. He almost missed a 50-point game as he settled for 48, but showed great valor in the clutch time. 
But Murray's last-second stretch to touch that 50-figure did not go well with Ky. The Celtics' leader threw the ball into the crowd as he was consumed in anger. Later in the post-game interview, Ky said, "The ball deserves to go in the crowd after a bulls- move like that. So I threw it in the crowd." Later, Kyrie faced a $25K penalty, while a wise Jamal kept himself away from the controversy.
ADVERTISEMENT
Article continues below this ad
Read also – WATCH: Nets' Kevin Durant Breaks the Nuggets' Defense with a Punishing Aerial Dunk