Denver Nuggets NBA Schedule 2021-22: Key Fixtures Against the Lakers, Suns, and More
Published 10/12/2021, 11:40 PM EDT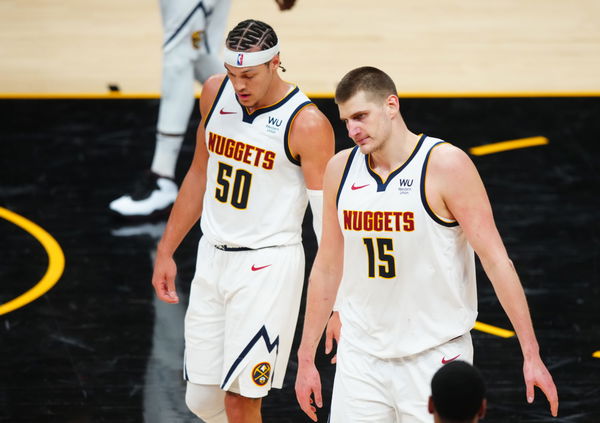 ---
---
The Denver Nuggets were one of those unfortunate teams that lost their playoff 2021 series largely because of a key injury. Without Jamal Murray, their MVP Nikola Jokic could only do so much. In fact, their offense was so weak that they lost the conference semis 0-4 to the Suns.
ADVERTISEMENT
Article continues below this ad
This off-season, the Nuggets welcomed Jeff Green into their squad as a lethal weapon from beyond the arc. Plus, the re-signing of Marcus Howard and the max extension of Michael Porter were other welcoming moves. So a lot is expected of them in the upcoming season.
ADVERTISEMENT
Article continues below this ad
The Mile High City's key fixtures
October 20 vs Suns: The Nuggets will begin their campaign against the same side that irritated them with the "Suns in Four" chants during the playoffs. Everyone remembers the tension between the opposing fans and also that face-off between Nikola Jokic and Devin Booker that broke out during Game 4. Given all the history, their game will be a must-watch.
The Nuggets do not have a game on the Christmas eve and in fact they have a fairly easy first month. They'd want Jamal Murray (who got injured on April 12) to complete his ACL rehab as soon as possible to stay amongst the Top 4 in WC.
January 15 vs Lakers: Although the Nuggets will end their season against the Lakers, their first clash will be three months after the season starts. Just in case Anthony Davis gets to start as a center, it will be great to see him weighing against Joker.
ADVERTISEMENT
Article continues below this ad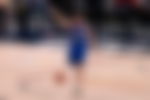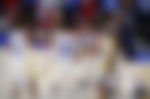 Watch This Story
Denver Nuggets: Full Schedule 2021-22
ADVERTISEMENT
Article continues below this ad
Oct 20 10:00 PM
Suns
Jan 21 9:00 PM
Grizzlies
Oct 22 9:00 PM
Spurs
Jan 23 8:00 PM
Pistons
Oct 25 9:00 PM
Cavaliers
Jan 25 7:00 PM
Pistons
Oct 26 10:00 PM
Jazz
Jan 26 8:00 PM
Pelicans
Oct 29 10:00 PM
Mavericks
Jan 30 7:00 PM
Bucks
Oct 30 9:00 PM
Wolves
Feb 1 8:00 PM
Wolves
Nov 1 8:00 PM
Grizzlies
Feb 2 10:00 PM
Jazz
Nov 3 8:00 PM
Grizzlies
Feb 4 10:00 PM
Pelicans
Nov 6 5:00 PM
Rockets
Feb 6 3:30 PM
Nets
Nov 8 9:00 PM
Heat
Feb 8 9:00 PM
Knicks
Nov 10 9:00 PM
Pacers
Feb 11 7:30 PM
Celtics
Nov 12 9:00 PM
Hawks
Feb 12 7:30 PM
Raptors
Nov 14 8:00 PM
Blazers
Feb 14 9:00 PM
Magic
Nov 15 8:00 PM
Mavericks
Feb 16 10:00 PM
GSW
Nov 18 9:00 PM
Sixers
Feb 24 10:00 PM
Kings
Nov 19 9:00 PM
Bulls
Feb 26 9:00 PM
Kings
Nov 21 8:00 PM
Suns
Feb 27 9:00 PM
Blazers
Nov 23 10:00 PM
Blazers
Mar 2 9:00 PM
OKC
Nov 26 9:00 PM
Bucks
Mar 4 9:00 PM
Rockets
Nov 29 7:30 PM
Heat
Mar 6 10:00 PM
Pelicans
Dec 1 7:00 PM
Magic
Mar 9 10:00 PM
Kings
Dec 4 1:00 PM
Knicks
Mar 10 10:00 PM
GSW
Dec 6 8:00 PM
Bulls
Mar 12 10:00 PM
Raptors
Dec 8 8:00 PM
Pelicans
Mar 14 8:00 PM
Sixers
Dec 9 8:30 PM
Spurs
Mar 16 7:00 PM
Wizards
Dec 11 8:30 PM
Spurs
Mar 18 7:30 PM
Cavaliers
Dec 13 9:00 PM
Wizards
Mar 20 8:00 PM
Celtics
Dec 15 09:00 AM
Wolves
Mar 22 10:00 PM
Clippers
Dec 17 7:30 PM
Hawks
Mar 24 9:00 PM
Suns
Dec 19 7:30 PM
Nets
Mar 26 9:00 PM
OKC
Dec 22 8:00 PM
OKC
Mar 28 7:00 PM
Hornets
Dec 23 9:00 PM
Hornets
Mar 30 7:00 PM
Pacers
Dec 26 9:00 PM
Clippers
Mar 1 9:00 PM
Wolves
Dec 28 10:00 PM
GSW
Apr 3 3:30 PM
Lakers
Dec 30 9:30 PM
GSW
Apr 5 9:00 PM
Spurs
Jan 1 8:00 PM
Rockets
Apr 7 9:00 PM
Grizzlies
Jan 3 8:30 PM
Mavericks
Apr 10 TBD
Lakers
Jan 5 10:00 PM
Jazz
Jan 7 9:00 PM
Kings
Jan 9 7:00 PM
OKC
Jan 11 10:30 PM
Clippers
Jan 13 10:00 PM
Blazers
Jan 15 9:00 PM
Lakers
Jan 16 8:00 PM
Jazz
Jan 19 10:00 PM
Clippers
Watch this story: Moments to Look for in the NBA's Short Film to Commemorate Its 75th Anniversary