Denver Nuggets' Nikola Jokic Details His Work With Bol Bol to Improve His Game
Published 01/13/2021, 12:11 PM EST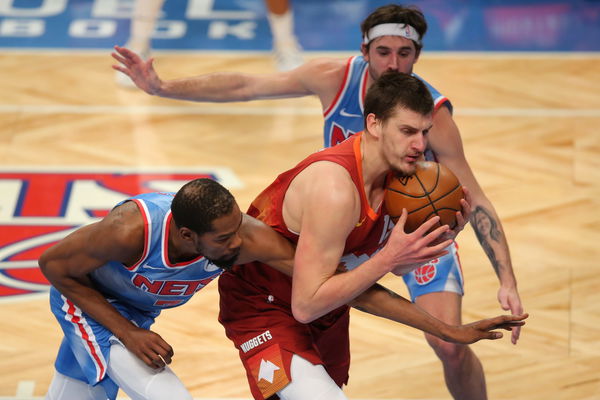 ---
---
The win against the Denver Nuggets came as a huge relief for the Brooklyn Nets. After losing two back-to-back games against Memphis Grizzlies and then the Oklahoma City Thunder, they've improved their record to 6-6. However, after winning two consecutive games prior to this matchup, the Nuggets have now gone down to 5-6. But it looks like Nikola Jokic is taking matters very seriously.
ADVERTISEMENT
Article continues below this ad
The Nuggets had a hot start in this game, thanks to Nikola Jokic. In fact, Bol Bol had his first start of the career as Gary Harris was out for personal reasons. But Bol was no match to Kevin Durant's moves, who actually dropped a mid-range jumper, which ended up tying the game. Throughout the game, Bol had 2 turnovers, but he also made one of his two three-pointers.
The game had just begun, and Bol Bol had already made his second foul that sent him right to the bench. The Nets actually had a very messy first have, and the Nuggets were actually in the lead. But Kevin Durant coming up big was a factor in securing this win and the Nuggets tanking their lead.
ADVERTISEMENT
Article continues below this ad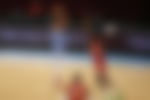 Jokic is working on Denver Nuggets' young star
Durant finished with 34 points, 9 rebounds, and 11 assists under his belt.It was Bruce Brown who filled in for Kyrie Irving in his absence from the game and ended up defeating the Denver 122-116.
ADVERTISEMENT
Article continues below this ad
In a post-game interview, Jokic was asked what Bol Bol is doing to improve himself as a player. "He's working. He's listening, and he's working out with me after the games. He is trying. He just needs time and needs to get used to the speed and how fast the game is," explained Jokic.
After watching the Nuggets make their way to the Conference Finals last season, we know better than to underestimate them. With players like Jamal Murray and Nikola Jokic to lead them, young players like Bol Bol will only thrive.
ADVERTISEMENT
Article continues below this ad
However, this season is even more competitive than the last. Will the comeback team maintain its reputation as title contenders? Or will they get buried under?