'Deserves To Be on a Damn Contender': Former NBA Player Questions Derrick Rose's Knicks Trade
Published 02/08/2021, 7:30 AM EST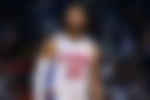 ---
---
Derrick Rose is joining the Knicks and reuniting with Tom Thibodeau, the man who helped him become the NBA's youngest MVP in 2011. Coach Thibodeau was instrumental behind Rose's incredible MVP season where he averaged  25.0 points and 7.7 assists per game and took the league by storm.
ADVERTISEMENT
Article continues below this ad
Even after a plethora of injuries, Tom has always been a big fan of Rose. When he was named as the head coach of the Minnesota Timberwolves, the first order of business was to get his beloved former superstar. And now he's doing the same with the New York Knicks. As per 'The Athletic's' Shams Charania, it is more than confirmed.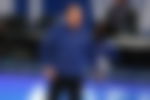 Though this reunion is getting plaudits from all the corners, one former NBA player is rather disgruntled. Former Boston Celtics player Kendrick Perkins believes Derrick Rose should be heading for a championship contender instead of moving to a franchise that ends his hopes of winning the championship anytime soon.
ADVERTISEMENT
Article continues below this ad
Derrick Rose deserves to be on damn Contender at this point of his career…I understand the Knicks are finally moving in the right direction but Damn!!! Just saying tho…

— Kendrick Perkins (@KendrickPerkins) February 7, 2021
Jimmy Butler gives his seal of approval to the Derrick Rose-Knicks trade
One guy who has the classification to comment on this is Jimmy Butler. He's shared the dressing room with both Thibodeau and Rose during their respective stints with the Chicago Bulls. Here's what Bulter had to say about the trade: "Thibs is getting the band back together."
The Miami Heat superstar isn't someone to toss praises around so easily. While lauding his former coach, Butler also acknowledged Rose's ability to still compete at a very high-level.
"Thibs is a hell of a coach. I have so much respect for him. And D-Rose is a hell of a player then and a hell of a player now. He's going to come in with that winning mentality and keep playing the way that he's been playing these last couple of years. That kid has a lot of go in him–he really does. And it's inspiring and really, really impressive to watch."
ADVERTISEMENT
Article continues below this ad
Welcome Back To The Knicks, Derrick Rose 🌹 pic.twitter.com/sDpEhLXLk3

— Ballislife.com (@Ballislife) February 7, 2021
These are indeed exciting times for the New York Knicks fans. It's a statement that someone has rarely made since the onset of the James Dolan era. But will this coup could seal their return to the playoffs?
ADVERTISEMENT
Article continues below this ad