"Desperately Trying to Stay Relevant": 3X NBA All-Star's "Wild" Claim About Heat Cheerleaders Leaves NBA Twitter in Splits
Published 01/01/2023, 11:41 PM EST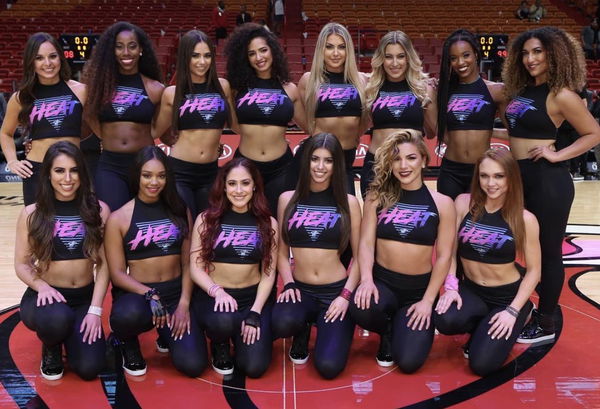 Over the past few years, NBA teams around the league have shaken up their half-time entertainment a bit. The Dallas Mavericks were one of the first teams to completely eliminate their cheerleading squad to introduce a more family-friendly half-time show. However, recent comments made by former All-Star Gilbert Arenas may have been a step taken in the opposite direction of the league. 
Cheerleaders in the NBA have been part of the game for more than three decades. However, over the past few years now some teams in the NBA are trying to be more hands-on with the entertainment they provide their fans.
Gilbert Arenas give his take on the Miami Heat's dancers
ADVERTISEMENT
Article continues below this ad
Former Washington Wizards All-Star Gilbert Arenas recently appeared in an interview on 'VladTV'. The host and Arenas talked about various topics, touching on several relevant things going on in and around the NBA world, and Arenas ended up giving his two cents on the cheerleaders in the NBA.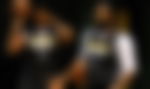 'Agent Zero' said, "There's only a few teams that got good enough cheerleaders that you wanna take serious. You got Miami, Atlanta. No one's calling a timeout in Utah to look at the dancers." Arenas added, "Miami, you're calling timeouts just to look at the performance. Like, 'Oh, hold on y'all, timeout, let's look'". 
Fans were not on board with the comments made by Arenas, given the fact that how much has changed over the years. Some criticized the former player for his take while others respected his honesty.
Here are some of the reactions from NBA Twitter:
Gilbert arenas desperately trying to stay relevant

— Beavis The blazer #1 Brooke Olzendam stan ❤🖤 (@blazer_beavis) January 1, 2023
Stop objectifying people doing their job!!!

— Official Small Market Sympathizer (@OTownNBA) January 1, 2023
Was watching the jazz yesterday they got dudes on they dance team aint noone tryna see that lol he right

— Teddy (@TMDLaker) January 1, 2023
ADVERTISEMENT
Article continues below this ad
The Miami Heat this season
The Miami Heat have enjoyed a winning record over the past years, and one could make a case that the cheerleading squad has been privy to their home-court advantage, giving the crowd a boost, which in turn would help the fans cheer on their superstars.
So far this season, the Heat find themselves in 7th place in the Eastern Conference with a 19-18 record. 
ADVERTISEMENT
Article continues below this ad
Watch This Story – Boston Celtics vs Miami Heat, Top 5 plays 
What did you make of Gilbert Arenas' comments? Do you agree with him? Let us know your thoughts in the comments below.