Despite 17 Year Age Gap, Scottie Pippen's Ex Wife and Eldest Son of Michael Jordan on "Double Date" Set to Stir Massive Storm in NBA World
Published 09/04/2022, 10:19 PM EDT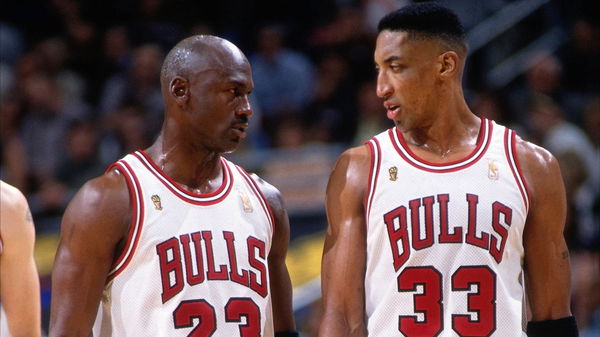 To the eyes of the public, Michael Jordan and Scottie Pippen were brothers. Sharing all their success, they rank as one of the fiercest duos of all time. However, a single crack saw this relationship go downhill. Pippen launched an attack on MJ after his documentary 'The Last Dance'. Now, the Chicago Bulls legend may have another reason to be furious with his former team-mate.
ADVERTISEMENT
Article continues below this ad
While together, Scottie and Larsa Pippen were one of the most popular couples. After the first meeting in 1995, in just two years, they read their vows. Pippen was at the heights of his stardom coming off one of two three-peats. They went on to have four children together. All seemed fine until reports of police personnel being called on two successive days came to the surface. The pair filed for divorce shortly after.
ADVERTISEMENT
Article continues below this ad
Now, months after their public falling out, Michael Jordan could face the heat once again. Notably, his son Marcus Jordan was spotted with Pippen's ex-wife.
Michael Jordan vs Scottie Pippen 2.0?
After the events in 2016, rumors started pouring in about Larsa and Scottie Pippen's split. It was heavily believed that Larsa Pippen's alleged affair with rapper Future was the reason for their split. On the other hand, Pippen's ex-wife made some wild claims during the period of their divorce. The saga came to an end three years after initially finalizing their separation.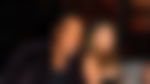 Everything seemed to be going well. However, that was until Michael Jordan jumped back into the drama through his son, Marcus. TMZ reported pictures of the two on a supposed double date in Miami.
ADVERTISEMENT
Article continues below this ad
Despite the 17-year-old difference, this isn't the first time Larsa Pippen has made the news. Notably, she has been linked with other NBA players before. NBA star Ben Simmons and TV personality Harry Jowsey are among the names on the list. However, her most notable came with Minessota Timberwolves star Malik Beasley.
WATCH THIS STORY: Who is Scottie Pippen's Ex-Wife and Why Is She Controversial? 
ADVERTISEMENT
Article continues below this ad
Their relationship caused an ugly public feud as Beasley was married at the time. He publically apologized to his wife, Montana Yao. On the other hand, Scottie Pippen once openly called out his ex-wife for being with 'losers'.
How do you think Michael Jordan will react to hearing this news? Let us know your thoughts in the comments below.