Despite a Beef With Russell Westbrook, 33 Year Old Veteran Still Looks Forward to Playing With LeBron James at Lakers if He Ever Got the Chance
Published 05/17/2022, 11:15 AM EDT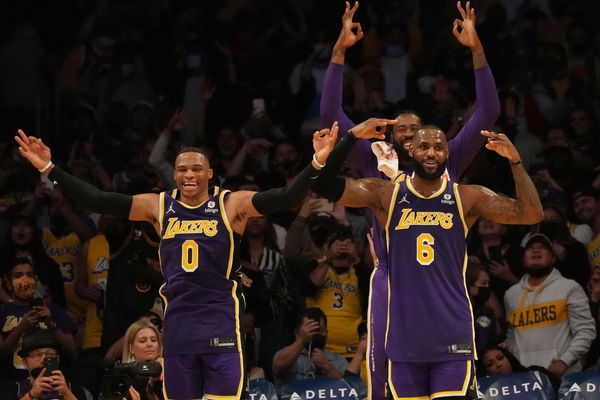 One of the longest ongoing feuds in the NBA is between Patrick Beverley and Russell Westbrook. The feud started nearly a decade ago when Beverley injured Westbrook in the playoffs and it's been raging ever since. But Beverley says that he wouldn't mind playing with Westbrook if he gets a chance to play alongside LeBron James.
The feud started in the 2013 playoffs when Russ was trying to call a timeout and Pat lunged at him, injuring Russ's leg. This caused Russ to miss the entire playoffs and the Oklahoma City Thunder lost in the next round. Ever since that happened, the duo have gone back and forth with each other every time they meet.
ADVERTISEMENT
Article continues below this ad
Russ even said that Beverley doesn't play any defense and he just runs around doing nothing. Beverley said that this impacted his career and his ability to get a good salary. But despite all that, he is ready to play with him on the Los Angeles Lakers.
Beverley is ready to play alongside Russell Westbrook if he can also play with LeBron James
Pat was asked if he would consider joining the Lakers with LeBron at such an advanced age. He said," If I was a free agent and me and Minnesota didn't agree, Yes, I wouldn't even hesitate. Just to be able to play a great like that. Be able to pick his brain. Be able to be a star in whatever role I have."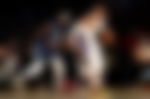 ADVERTISEMENT
Article continues below this ad
"Playing aside Russell Westbrook. Fantastic, Playing for the Lakers, couldn't ask for a better job"
WATCH THIS STORY: Michael Jordan vs Mike Tyson. Who is richer? 
Beverley has always spoken very highly of LeBron and he recently said LeBron would be the first superstar he would want to play with if he had the chance. LeBron is a basketball savant, and he is showing no signs of decline. Any player in the league would love to play alongside LeBron, and Pat Bev is just one of them.
ADVERTISEMENT
Article continues below this ad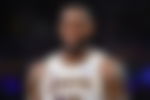 But what's more surprising about his comments is that he is willing to play alongside Westbrook. In the past, these two have not gotten along well. But a chance to play with LeBron doesn't come by often and even though you have a feud with a player, any player would have to let it go. It will be very interesting to see how things work out in the offseason. But one thing is for sure, Pat Bev is ready to play with Russ.