Despite a Life Threatening Surgery, "Bad Dad" Shaquille O'Neal Was Compelled to Give His Son a Harsh Reality Check: "Nobody Cares…"
Published 07/15/2022, 10:30 AM EDT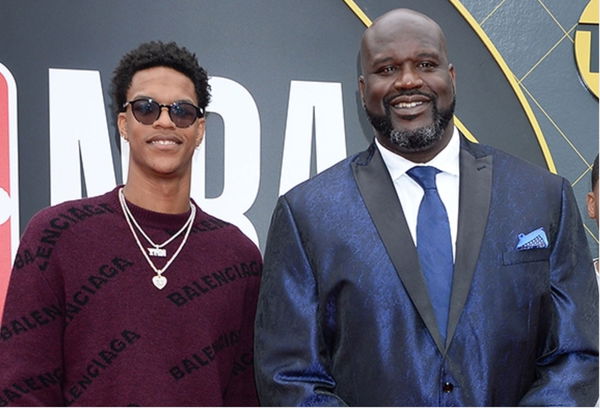 Shareef O'Neal has been balling out for the Los Angeles Lakers in the Summer League. After going undrafted in the 2022 NBA Draft, Shareef was given an opportunity by the Lakers to impress in the Summer League and make the roster for the camp. Although, his dad Shaquille O'Neal had to give him a reality check about life in the NBA.
ADVERTISEMENT
Article continues below this ad
Shareef was one of the top players in his class during high school. However, he had to undergo heart surgery in his first year of college. He declared for the draft in 2022 after spending two years at his dad's alma mater, LSU.
ADVERTISEMENT
Article continues below this ad
Speaking about his son's performances in the Summer League on 'The Big Podcast with Shaq', Shaq stated that he will never spoon-feed his children. He said, "It's my job to encourage them". While it is a hard road that Shareef has had to take, Shaquille O'Neal said no one will go through what he himself had to go through.
"I'm not worried about my kids following my path because my path is crazy. Nobody will ever be able to follow my path", Shaq said. While he was there with his son after his heart surgery, Shaq mentioned, "I had to be a good dad and bad dad".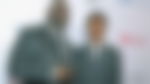 Despite the surgery ruining Shareef's future prospects in the NBA, he would still need to work harder than everyone else on the court. Shaq told Shareef, "Nobody cares about that son, you've still got to go out there and take it". He said that there will always be people going through worse. Shareef just needs to go out there and snatch that spot on the roster.
Shareef O'Neal has to through a lot to follow his dad, Shaquille O'Neal to the NBA
ADVERTISEMENT
Article continues below this ad
The young O'Neal was signed by the UCLA Bruins for college. He underwent heart surgery before playing any game for the Bruins. After recovering from the surgery, O'Neal played 10 games in his second year. He transferred to LSU to continue his career there.
However, a change in college didn't result in a change of fortunes. In four years as a collegiate, O'Neal played just 37 games and averaged a meager 2.6 points. He declared for the NBA Draft but the chances of him being drafted by any team were very low.
ADVERTISEMENT
Article continues below this ad
WATCH THIS STORY: 5 times Shaquille O'Neal almost killed his opponents on the court
After going undrafted, O'Neal was signed by his dad's former team, the Los Angeles Lakers. The younger O'Neal has played well till now and it will be interesting to see whether he gets a contract going into next season or beyond.