Despite Being Past His Prime, Kobe Bryant Came in Clutch to Win His 2nd Gold Medal: "When We Needed Him, He Came Through"
Published 08/06/2022, 10:30 PM EDT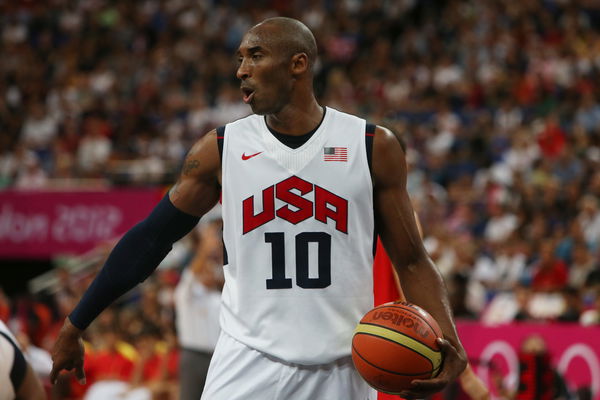 One of the all-time greats, the late Kobe Bryant, has won many accolades over the course of his long and illustrious career. Representing the U.S., he has won two Olympic Gold medals. One in the 2008 Beijing Olympics and the other in the 2012 London Olympics. The 2012 Olympics was after his 16 years in the NBA and was at the rear end of his career. He was also the oldest player on the U.S. basketball squad.
ADVERTISEMENT
Article continues below this ad
However, that didn't stop him from playing at his best. Also, he was not required to go full throttle because of the help of other superstars on the national team.
ADVERTISEMENT
Article continues below this ad
In the latest episode of the 'Point Forward' podcast, Andre Iguodala and Evan Turner discussed a multitude of things. They gave respect to the all-time great. Bill Russell. and talked about some of his accomplishments. While talking about Bill Russell and the Boston Celtics team, they started to discuss which is the 'Greatest Team Ever'.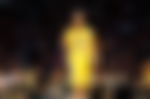 And they started comparing the 1992 Dream Team and the 2012 national team. Andre Iguodala was part of the 2012 squad with Kobe Bryant, LeBron James, Kevin Durant, etc.
Kobe Bryant in the Olympics
The duo started comparing matchups between the two teams. When it came to Kobe Bryant, Iggy said, "Kobe was still Kobe. But he wasn't 'Kobe' Kobe. He was just Kobe." But Turner reminded, "He showed up for Spain though." And Igoudala admitted, "He showed up for Spain, Argentina, Lithuania. When we needed him, he came through big time!"
ADVERTISEMENT
Article continues below this ad
Kobe Bryant has never lost a basketball game playing for the country and has a record of 36-0. In the 2012 Olympics, the national team won all 8 of their games and won the Gold medal against Spain in the finals. It was a repeat of the previous Olympics where the USA beat Spain for the Gold medal. But, the 2012 Olympic Gold medal game was much more close. Spain went toe to toe with the all-star USA team. However, the team USA prevailed and won the game 107-100.
WATCH THIS STORY – Top Five Looks of Simone Biles From SI Swimsuit Shoot
ADVERTISEMENT
Article continues below this ad
In the finals, the Lakers legend scored 17 points to help his team to victory. In the 2012 Olympics, Kobe averaged 12.1 points, 1.8 rebounds, and 1.3 assists in 17.3 minutes per game. Four years prior, in the 2008 Olympics, Kobe averaged 15 points, 2.8 rebounds, and 2 assists in 21 minutes per game. It can be clearly seen that there is not much difference between the two.
Furthermore, in the 2011-12 NBA season, he averaged 27.9 points per game which were better than the year before. So it can be argued that he was still 'Kobe' Kobe.