Despite Kobe Bryant Coining Diana Taurasi 'The White Mamba', NBA Champion Earned That Nickname Overnight: "I'm Going With It, I Like That
Published 12/16/2022, 9:30 AM EST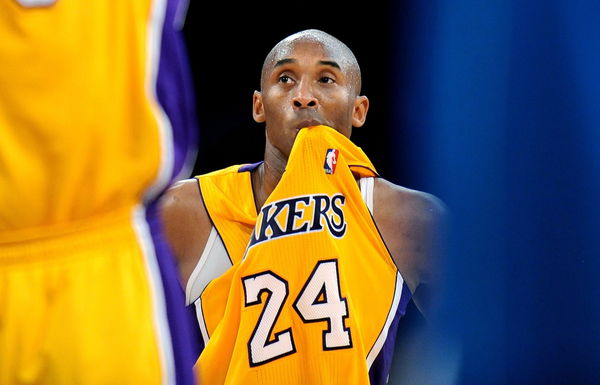 The NBA has seen a lot of its stars give themselves unique and eccentric nicknames. A few times, legends have given out names to other stars. One of them was Diana Taurasi, who was titled 'The White Mamba' by Kobe Bryant. However, a former NBA champ came out and said that he had earned that nickname overnight instead of Taurasi.
Kobe Bryant also known as 'The Black Mamba' is considered one of the greatest NBA players to grace the court, and his nickname is evidently one of the most popular. The Black Mamba was one name that Bryant thoroughly deserved.
ADVERTISEMENT
Article continues below this ad
When Kobe watched WNBA star Diana Taurasi, he gave her the nickname 'The White Mamba'. She was known for keeping her composure in late-game situations, and her nickname was coined by Kobe Bryant himself.
NBA Champ says he earned the nickname White Mamba despite Kobe Bryant giving it to somebody else
There was another player who was called The White Mamba, and it was none other than former Celtics star Brian Scalabrine. He was an integral part of the 2008 Boston Celtics championship run. Scalabrine was the first player who was called 'The White Mamba'. Brian was recently on Kevin Garnett's podcast 'KG Certified' where he talked about the same.
Garnett asked what Scalabrine thought when someone called him 'The White Mamba'. He said that he always used to wear Kobe's shoes, and he had also made a customized shoe that had snakeskin and a red bottom. He then went on to play a game wearing the customized shoes, and had a great fourth quarter.
So when he went back to Chicago, the fans were abuzz with the new nickname. He added, " I get back to Chicago, it's White Mamba heads, White Mamba shirts, White Mamba everything. It happened like overnight… "I'm going with it, I like that"
ADVERTISEMENT
Article continues below this ad
KG then asked why he didn't own the name. Brian then said that nickname is actually Diana Taurasi's. He also adds that Kobe was the one who gave her the name and there was nothing he could do about it.
WATCH THIS STORY: Wife Vanessa's emotional tribute to Kobe Bryant and daughter Gianna on special occasion
ADVERTISEMENT
Article continues below this ad
However, he added that when someone searches 'The White Mamba', his name still pops up first. So even though he can't use the iconic name, fans still associate the name with him.
Who is the real White Mamba? Let us know in the comments below.
Edited By: Jayant Chhabra