Despite Over 30 Year Long Beef with 'Family' Michael Jordan, NBA Legend Still Awaits an Apology from the Billionaire: "I Never Heard It"
Published 03/15/2023, 10:30 AM EDT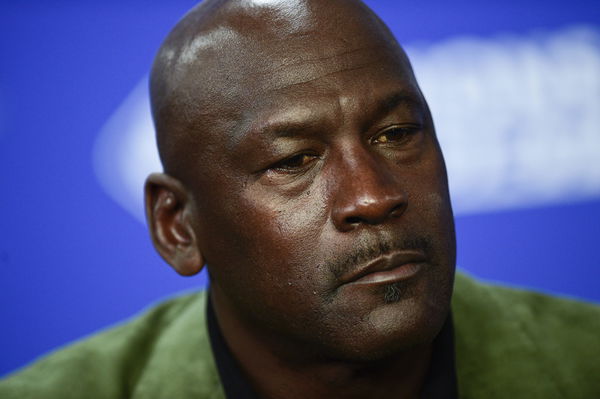 Chicago Bulls legend Michael Jordan has had his fair share of beef with several NBA veterans and still continues to keep a distance from them to this date. For instance, it has been about two decades since Charles Barkley made some critical comments on Jordan's position as the owner of the Charlotte Hornets. The two, who were once very close friends, rarely talk to each other these days. Similarly, MJ's rivalry with a certain NBA legend still stands strong to this date with no possibility of reconciliation. The NBA veteran in question revealed in a recent interview that he's still awaiting an apology from Jordan.
Known for his trash-talking and highly competitive nature, Michael Jordan has always welcomed conflict with peers and rivals. However, the one rivalry that still remains ablaze to this date also happens to be the most well-publicized feud in the league's history.
Pistons legend opens up about the Michael Jordan beef
ADVERTISEMENT
Article continues below this ad
The bitter relationship between Michael Jordan and Isiah Thomas further worsened after The Last Dance was released in 2020. Thomas has time and again expressed his displeasure with Jordan for calling him an a**hole in the docuseries, and he still continues to do so. "I watch a whole documentary about a guy being an a**hole and he calls me an a**hole. And then says, 'I hate him,'" he said.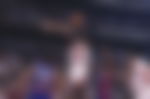 In the latest episode of The Cedric Maxwell Podcast, the former Pistons superstar Isiah Thomas touched the sore topic yet again and revealed the response he got following Jordan's name-calling drama. He also talked about the particular explanation from MJ that he is yet to receive.
Thomas said, "My phone starts ringing. His former teammates, his inner circle, 'Well Michael didn't mean that, he didn't come off the right way, so forth and so on'. I'm like 'Okay'. I never heard it from Michael and I'm hearing from everybody around him."
Furthermore, he added, "If you didn't mean it, then come out and clean it up. But if you meant it, you can leave it like it is but stop sending your people to tell me that that ain't what you mean. So this is where I'm at."
Unlike MJ and Chuck Barkley's relationship, Jordan and Thomas never liked each other enough to develop a friendship in their earlier years. Their animosity towards each other didn't just limit to themselves but it poured into their teams as well.
Both teams took utter delight in defeating one another more than they did others. One would think that their rivalry would finally come to an end once Jordan and Thomas retired from the league. However, that has yet to happen.
ADVERTISEMENT
Article continues below this ad
MJ was once a 'family' to Isiah Thomas
Among the many revelations that the Detroit Pistons legend has given about his Bulls rival, one of the most shocking ones would be the fact that MJ was once part of the Thomas' family. Well, not literally, but his family did help Jordan out when he initially moved to Chicago.
WATCH THIS STORY: The next Michael Jordan from Kobe Bryant to Lebron James NBA stars who were labeled as the next MJ news
ADVERTISEMENT
Article continues below this ad
"My family took care of him, my sister and his brother hung out as friends. My lil nephew lived with Michael Jordan! I'mma say this again, my lil nephew lived with Michael Jordan," Thomas said.
Do you think Jordan owes an apology to Thomas? Let us know your thoughts in the comments section below!
Edited By: Satagni Sikder