Despite $600,000,000 Net Worth, Shaquille O'Neal Can't Buy Rare Car That Once Burnt a $300,000 Hole in His Pocket
Published 03/17/2023, 6:30 AM EDT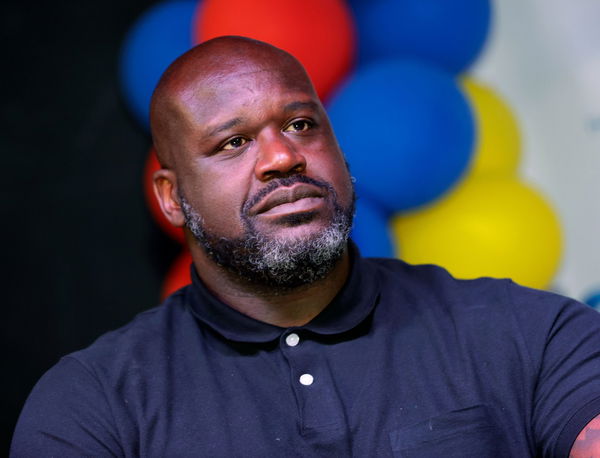 His dominance on the hardwood helped Shaquille O'Neal earn millions over the course of his NBA career. His growing business empire has helped him amass an estimated net worth of $600 million. However, his fortune was not just because of his basketball skills; his entrepreneurship skills played a huge part as well. The Los Angeles Lakers legend came from very humble beginnings. As his value as a player skyrocketed, Shaq lived like a King and presumably still does. Despite his deep pockets, O'Neal might not be able to buy this rare car, even though he once owned it.
The four-time NBA champion knows how to spend his hard-earned wealth. So far, O'Neal spent millions buying expensive collectibles, including cars which he has a huge collection of. However, it looks like he won't be able to get his hands on the first-ever expensive car he owned.
The rare car is not for sale
ADVERTISEMENT
Article continues below this ad
The Mercedes 500 SEC AMG is one of the rarest cars to own at the moment. The W140C S-Class coupe was a sportier version and was the successor of the 126. However, it was a much more improved version in almost all departments, including styling, luxury, safety, etc. According to a YouTube video posted by CMS Motorsports, Shaquille O'Neal sold the car to one of his physical therapists at the time.
The car also had a lot of custom changes, including the seat setup given Shaq's 7′ frame. So the therapist had to change the seating to his liking after purchasing it.
WATCH THIS STORY – Shaquille O' Neal Getting Slapped by Kevin Hart in the Head at the Superbowl and Other Rib Tickling Moments from the Duo
However, the rare car has since been passed down to a few who have taken very good care of it so far and kept it in exquisite condition. The same goes for the current owner of the ride, who considers this as one of his prized possessions. At the end of the video, he had a message for Shaq. He said, "And Shaquille O'Neal if you are watching, this one's not for sale. It's definitely going to be a staple in my collection." Hard luck O'Neal.
Shaquille O'Neal spent $300,000 on the rare care back in 1992
ADVERTISEMENT
Article continues below this ad
The Orlando Magic selected Shaquille O'Neal as the first pick in the 1992 NBA draft. In his first year with the Magic, O'Neal earned around $3 million. The life of the young star from Newark, Ney Jersey, changed forever once he stepped foot in the NBA. Coming from humble beginnings, Shaq was itching to make his big purchase and as soon as he received his big check, he did exactly that. The 1992 Rookie of the Year went to a Mercedes showroom and bought himself a Mercedes 500 SEC AMG for $150,000. The car screamed luxury.
As he went back home to show his new luxury purchase, his father, Phillip A. Harrison, wanted one for himself. So Shaq took him back to the showroom and bought one for his father as well. This resulted in a grand total of $300,000 on the same day buying the Mercedes 500 SEC AMG twice. Notably, he then bought another car for his mother, Lucille O'Neal, as well.
ADVERTISEMENT
Article continues below this ad
After riding his first-ever luxury car for a while and as his car collection grew, the 15-time NBA All-Star sold the car. It might be frustrating for the NBA Hall of Famer that he probably won't be able to get the car again.
Edited By: Pragya Vashisth