Despite $60 Million Net worth, Charles Barkley Comes Clean About His Obsession With 1 American City for a Peculiar Reason
Published 03/07/2023, 9:38 AM EST

Follow Us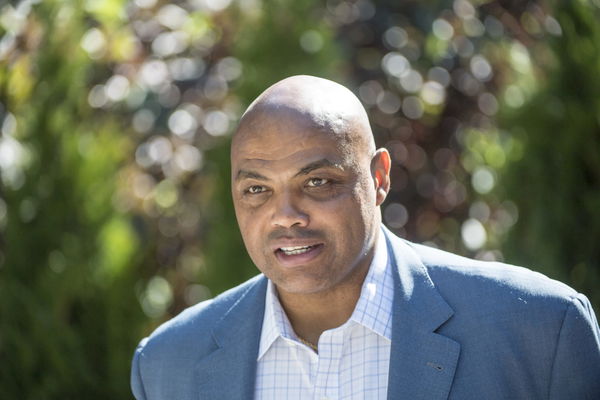 NBA legend Charles Barkley is a man of many talents. Not only is he one of the greatest players of his generation, but the Hall of Famer is also a well-known sports analyst. His job as an NBA analyst takes Barkley to different cities across the country to cover games during the playoffs. However, the NBA legend has a soft spot for a particular city, which he visits every summer. And it's not Phoenix, where he spent a good part of his professional career and won the 1993 NBA MVP.
During the latest episode of The Steam Room podcast with Barkley and Ernie Johnson, a caller asked Chuck why he keeps coming back to a particular city despite having a net worth of $60 million. With that sort of money, Chuck can spend his summers anywhere in the world but he does not do that. While answering this question, Barkley confessed the real reason why he spends his summers in the city, where he played 8 seasons of his NBA career.
NBA legend Charles Barkley reveals what brings him to this particular city every year
ADVERTISEMENT
Article continues below this ad
While Charles Barkley might be remembered for his time with the Phoenix Suns, it is the Philadelphia 76ers who first drafted him. It seems Barkley still has an inherent association with the city and its people.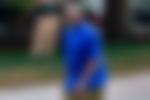 During the podcast, a fan, who is a middle school English teacher, pointed out that he would love to spend the summers in some other place rather than in Philadelphia, if he had Barkley's $60 million net worth. After that, he wanted to know why the former 76ers superstar is so drawn to the city.
In response, Barkley started off by appreciating the teachers in this country. He also highlighted the importance of more African-American male teachers in the school system to guide young boys. However, the Chuckster had a very unique answer to the fan's question.
Barkley said, "I'm gonna tell you why I live in Philly during the summer. Saucon Valley, Merion, Pine Valley, Aronimik, Commonwealth, all golf courses." He further added, "first of all it's 120 degrees in Phoenix, it's too hot to be in Phoenix. I live in Philly for the golf. Plain and simple."
The NBA Hall of Famer played 8 seasons with the Philadelphia 76ers. Naturally, he has several memories in the city and it seems Philly is his go-to-destination during the hot summers.
Barkley is an avid golfer and has numerous golfing stories with six-time NBA champion Michael Jordan. They were golfing buddies during their time in the league despite being rivals on the court. Interestingly, Chuck once revealed that he only smokes cigars while playing golf.
Barkley didn't want to join the Philadelphia 76ers initially
Barkley was set to join the Philadelphia 76ers in the 1984 NBA draft. While the thought of joining a top team like the Sixers right after college might entice millions of aspiring basketball stars, Barkley was different.
ADVERTISEMENT
Article continues below this ad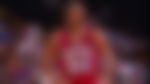 He was in no mood of joining them. In fact, he went on a 48-hour-eating spree in order to gain weight so that the team would be persuaded to drop him. This was mostly because he was not satisfied with the pay offered by the Sixers.
However, everything went according to plan and the Sixers drafted him as the 5th overall pick in the 1984 draft. The draft class had other NBA legends like Michael Jordan and Hakeem Olajuwon who were drafted ahead of Chuck.
ADVERTISEMENT
Article continues below this ad
WATCH THIS STORY: 5 times Charles Barkley and Shaquille O'Neal had heated fights on Inside The NBA
Edited By: Satagni Sikder