'Destroyed Us': Mavericks' Luka Doncic Accepts that Kawhi Leonard is Their Greatest Obstacle in Round 1
Published 06/05/2021, 1:08 AM EDT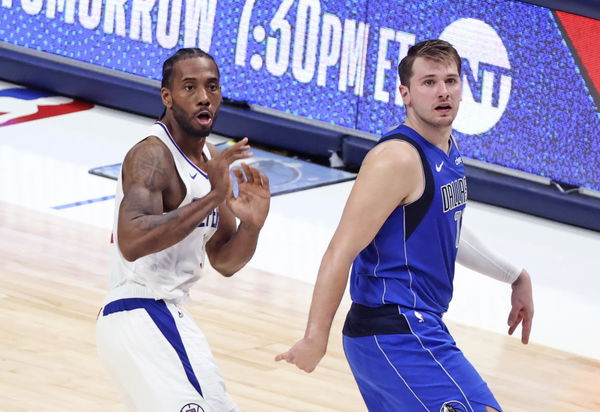 ---
---
The Mavericks let the opportunity to upset the Clippers slip away and now face a go-hard-or-go-home situation in game 7. They led the game until the final 11 minutes and then lost it all in the final five minutes after a tight final quarter. With this, the Mavs have now lost all of their three home games and would now want to defeat the Clippers in their fourth.
ADVERTISEMENT
Article continues below this ad
The game saw a very defensive approach that both the teams took with the Mavs enjoying an edge. However, the Clippers, thanks to Kawhi Leonard, were amazing at their offense and that made all the difference in the end. 
Mavericks' Luka Doncic confessed their troubles against Kawhi Leonard
ADVERTISEMENT
Article continues below this ad
In the post-game conference, point guard Luka Doncic accepted that Kawhi Leonard was way too good for them. The 22-YO expressed, "He destroyed us, that's what it is. He had a hell of a game. And that's what he does."
Luka Doncic scored 29 points, 8 rebounds, 11 assists, and 4 steals to help the Mavs stay competitive. However, his 12 points in the final quarter came too late as the rising star's struggles from the three-point range had already taken a lot away from them. Luka went 2/9 from downtown even as his teammates did a better job. 
A smart coach in Tyronn Lue took every advantage of this as he sniffed early that the Slovenian was tired. He ensured that his best men in The Claw and Paul George kept taking turns guarding the European. That wore down Luka even more and forced errors from his end.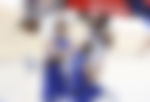 Can the Clippers continue this in game 7?
Actually, the Clippers must not ideally continue this to game 7. They had Playoff Rondo, who showed angry eyes to Kawhi when the latter air-balled a clutch three in Game 5, going scoreless.
Plus, three of the Clippers in Kawhi, PG, and Reggie Jackson combined 90 points of 104 they scored. If they continue relying this much on their duo, the Mavs would find a way to lock them in some way.
ADVERTISEMENT
Article continues below this ad
In the last four games, Leonard has scored at least 29 points (66%+ FG), making him the only player in the league history to record such a series. So Rick Carlisle must somehow find an answer to double-team The Claw while also keeping a check on PG.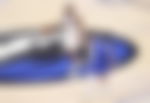 For the Mavericks, they were impressive tonight if Maxi Kleber is discarded as a struggling exception. They were very balanced in their game with Kristaps Porzingis gaining some confidence. Also, they'd not mind Mark Cuban and Tim Hardaway Sr cheering for them in the Staples Center. 
ADVERTISEMENT
Article continues below this ad
What do you say, can the Mavs find a way to tackle a hungry Kawhi Leonard? Help us know in the comments.
Watch this story – Luka Doncic and Other Players Emulating Bulls Legend Michael Jordan