Detroit Pistons 2021-22 NBA Roster: Can Cade Cunningham and Jerami Grant Bring Back The Glory Days
Published 08/17/2021, 1:00 AM EDT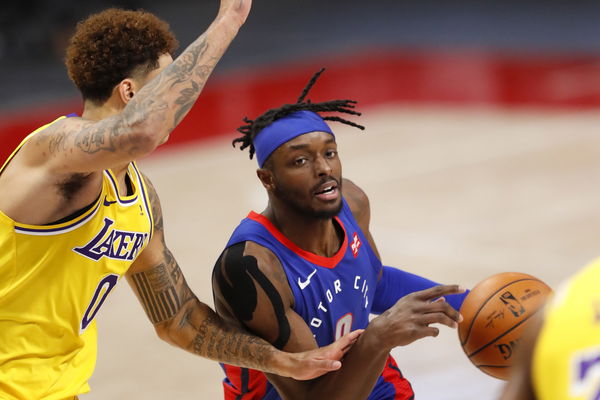 ---
---
The Detroit Pistons have been an underwhelming team in the NBA for quite some time. Once a team of champions, now fell down to one of the worst teams in NBA. However, they may have found a ray of hope indeed. The Pistons had the number 1 pick in the draft and they picked up Cade Cunnigham.
ADVERTISEMENT
Article continues below this ad
With a great player already in Jerami Grant, his pairing with Cade will be one to watch. Well, here is the Detroit Pistons NBA 2021-22 season roster.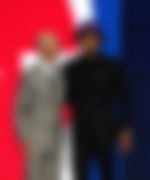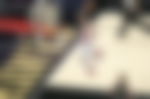 ADVERTISEMENT
Article continues below this ad
Incoming players
The most important acquisition for the Pistons was their draft pick. Cade has been balling out in the NBA's Summer league. He has proved why he was the number 1 pick in this year's draft. He is can score on all levels while also having decent playmaking skills. However, he is yet to develop into the NBA system.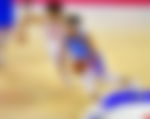 Kelly has been a role player for almost his entire career. However, in his recent stint with Houston, he put up great numbers. In 27 games, he averaged 19 points and 7 rebounds. However, his biggest asset remains his perimeter shooting. He is an exceptional shooter for a big man.
He is the 57th pick in the 2021 NBA draft. Balsa has played with Cade prior to this in Montverde in 2017-18. He is a big man who can guard all 5 positions.
Another prospect the Pistons picked up in the NBA draft. Livers was the 42th pick in the draft. He plays the power forward position. Livers will most likely not get minutes this season with Olynyk and Grant being the firts 2 options for the team.
Outgoing Players
Plumlee played just a single season with the Pistons. The forward-center put up decent numbers. He averaged 10 points, 9 rebounds and almost 1 block in just 27 minutes of play. He was traded to the Charlotte Hornets to acquire Balsa Koprivica.
The Pistons traded away their round 2 pick to the Hornets as well. Thor was the 37th pick in the 2021 draft.
Detroit Pistons 2021-22 NBA Roster
Frontcourt
Balsa Koprivica
Jahlil Okafor
Isaiah Stewart
Luka Garza
Jerami Grant
Kelly Olynyk
Saddiq Bey
Isaiah Livers
Trey Lyles
Sekou Doumbouya
ADVERTISEMENT
Article continues below this ad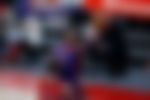 Backcourt
Cade Cunnigham
Killian Haynes
Frank Jackson
Saben Lee
Cory Joseph
Dennis Smith Jr.
Hamidou Diallo
Josh Jackson
Rodney McGruder
ADVERTISEMENT
Article continues below this ad
The young Pistons will hope to have a better season now. With the duo of Cade Cunningham and Jerami Grant, it will be interesting to see what the Pistons can achieve this season. Do you think the Pistons have a chance to make the playoffs this season?
WATCH THIS STORY- Michael Jordan, Kobe Bryant, LeBron James, and Other NBA Stars in Their Childhood