Devin Booker Matching Up To Impressive James Harden Quarter Scoring Feat
Published 03/01/2021, 11:00 AM EST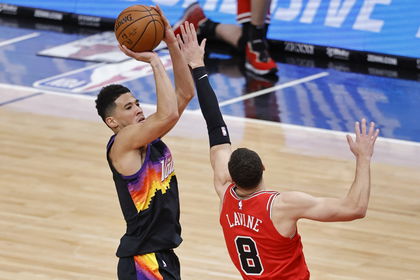 ---
---
Devin Booker is one of the most talented players in the modern generation of the NBA. While Booker has been on a bad team for his entire career, everyone recognized his talent as something special.
ADVERTISEMENT
Article continues below this ad
This season, Booker has finally started to contribute to winning basketball. After getting Chris Paul next to him, Booker has led the Suns to the fourth seed in the West.
One of the key features of Booker's play is his ability to get hot. When he is in the right mood, Booker can easily score at will against any team.
ADVERTISEMENT
Article continues below this ad
He has been in the league for just about 5 years, but he has shown his ability as an elite scorer. In the third quarter of the Suns game against Minnesota, Booker dropped over 20 points, the fourteenth time he has done that in a quarter in his career.
The fact that Booker has more 20-point quarters than players like Damian Lillard and Steph Curry is very impressive. It shows that Booker has always had the capability to provide winning basketball but never got the chance.
Now, he has gotten the chance and is proving why he deserved to be an all-star this season.
Devin Booker: Leading the Suns to genuine success?
Devin Booker has got the Phoenix Suns sitting pretty in the Western Conference. It looks like they will soon be wrapping up a playoff spot for the first time in over a decade.
While everyone knows Chris Paul came in and changed the mentality in the team, it is Booker who has gotten the success for them on the court.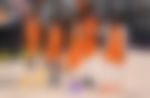 While Booker has deferred to CP3 and the ascending DeAndre Ayton this season, he is still the primary force on offense for Phoenix. He can score from anywhere on the court and he is developing his abilities as a playmaker.
ADVERTISEMENT
Article continues below this ad
Having Chris Paul on the team to teach you that also has to help. However, Booker has room to develop as a defender but has been improving on that end every season in the league.
ADVERTISEMENT
Article continues below this ad
Having a spark-plug like Booker who can get you consistent buckets is the key for any winning team. If he continues this track of development, the future in Phoenix looks sunnier than their jerseys.