Did Anthony Davis' Misaligned Teeth Help Him Get Advice from Lakers' Kobe Bryant?
Published 09/22/2021, 1:30 PM EDT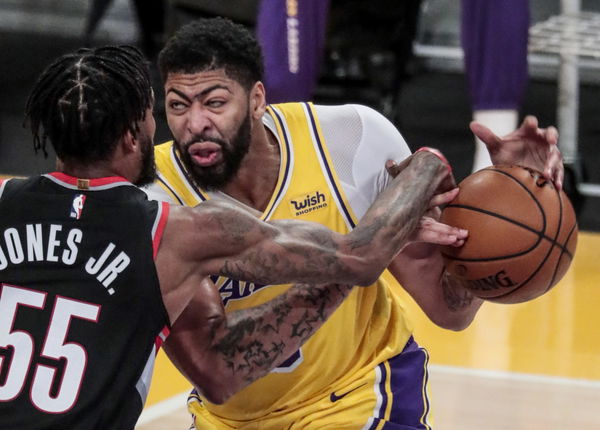 ---
---
NBA players are style icons and look no less than Gucci models. Their dollars appear to buy them happiness. But is it possible the same money fails to fix those incisors and canines? Well, it's certainly true for James Harden (upper part), Russell Westbrook (gap in teeth), and Anthony Davis (lower part).
ADVERTISEMENT
Article continues below this ad
Talking specifically about AD, the 6'10" Lakers player has many unique identification marks on his face. The more famous is, of course, his unibrows that got him the moniker, The Brow. But what hide behind his fat lower lips are those distorted groups of teeth. So let's get to know about them, and also about Kobe Bryant's teeth analogy that changed AD's life.
ADVERTISEMENT
Article continues below this ad
Anthony Davis and his misfit teeth
Kentucky star Anthony Davis entered the NBA as a Pelican. And Pelicans (the water birds) as the world outside of basketball knows them, are characterized by a long beak. Similarly, when AD joined the league, his north-of-the-nose facial hair and crooked canines became his identity.
The star forward-center has his lower case of teeth completely misaligned. At least four of his teeth seem to need dental artistry. Now, one may wonder that the crooked set of teeth can not harm a millionaire world popular player and brand endorser in any way. But as per a dental care website, it can cause TMJ problems.
As they say, the misalignment can lead to other issues. However, AD seems to have worked his way out of these issues, because his million-dollar smile still appears bright as a headlight. And if those shark-y sets can scare his defenders, then they might as well stay. Plus, one must remain happy with their imperfections or find a reason for it, just as Kobe gave AD.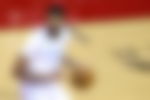 P.S. It turns out (as per the image above) that AD has already got them fixed for good.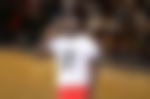 When Kobe Bryant gave AD a life-changing toothy advice
Lakers great Kobe Bryant first noticed Anthony Davis when the latter participated in the Olympics as a 19-YO teenager. Although impressed by his gameplay, Mamba still had some constructive feedback for The Brow to improvise on his leadership.
ADVERTISEMENT
Article continues below this ad
So on this one occasion, the 5x NBA Champion advised his junior, "A guy has something in his teeth, and other guys just talk to him and let him be. They're not going to tell him. I'm going to be the guy to tell you you've got something between your teeth. Then it's on you whether you want to walk around looking stupid. But I am going to tell you."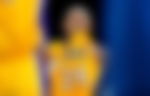 Watch This Story
This was KB's way to tell a young AD that he must be willing to get out of his comfort zone and become more vocal in the locker room. The golden words worked well as AD grew to become a stronger voice outside the court. 
ADVERTISEMENT
Article continues below this ad
Today, even LeBron James listens to Anthony and that speaks for it. Strange how Kobe used a teeth analogy to give a leadership lesson. AD must love them whites!
Watch this story – LeBron James, Russell Westbrook, and Other Stars Who Attended Anthony Davis's Wedding