Did DeMar DeRozan, Brandon Ingram Deserve To Replace Devin Booker Over Mike Conley For 2021 NBA All-Star Game?
Published 03/06/2021, 5:27 PM EST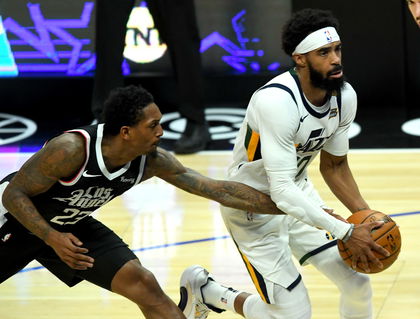 ---
---
The 2021 NBA All-Star Game is becoming an injury fest. Devin Booker has now joined the likes of Kevin Durant and Anthony Davis on the sidelines for this exhibition game with a sprained knee. He is somewhat controversially being replaced by Utah Jazz's Mike Conley.
ADVERTISEMENT
Article continues below this ad
It is not as if Conley does not deserve his maiden selection. DeMar DeRozan recently created quite an uproar on social media with just one tweet, and his fans are now rallying behind him to justify his inclusion.
In fact, many are even chastising the NBA for making a sympathy call to appease the Jazz fans. So, did Conley deserve his inclusion? First, let's consider the candidature of others to get a more definitive answer.
ADVERTISEMENT
Article continues below this ad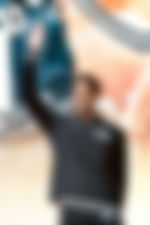 NBA All-Star Game 2021 missouts
1. DeMar DeRozan
The Spurs lie seventh in the West, and DeRozan is their leader on the court. He is averaging 20 points per game at 48.4% FG efficiency while also recording 7.2 assists per game.
His case in point – a) His numbers are better than Conley. b) Conley is the third most valuable guy for the Jazz while DeRozan is Spurs' central figure and he is leading them to the Playoffs. Hence, they deserve some representation.
2. Shai Gilgeous-Alexander
Very much like DeRozan, his numbers look like they do merit an all-star inclusion. Gilgeous-Alexander is massively outperforming Conley from a statistical point of view. However, the biggest knock on him is that the Thunder lie way outside the Playoff contention.
3. Brandon Ingram
His case is a copy and paste of Shai. Yet again, the individual stats back Ingram's case, but the Pelicans are currently struggling, which makes it difficult to back him.
ADVERTISEMENT
Article continues below this ad
Why Conley deserves his inclusion over them
Not only is he playing a huge part in the Jazz's best NBA record run, but he's also waited all his life for this opportunity. He's been unlucky to miss out quite a few times. At the ripe old age of 33, he deserves his chance.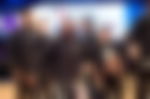 Only DeRozan could present a substantial argument for himself. But frankly, his negative plus-minus (-1.55) leaves a lot to be desired. So, at the end of the day, the league has not robbed him of an All-Star inclusion.
ADVERTISEMENT
Article continues below this ad