"Did Giannis Antetokounmpo Write It?" – Jason Kidd Rubbishes Abusive Coaching Allegations
Published 08/29/2021, 2:29 AM EDT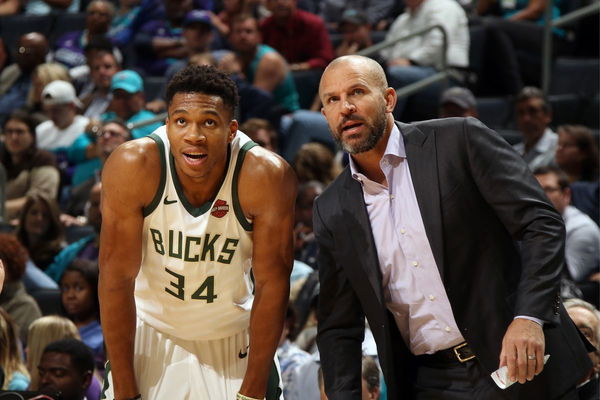 ---
---
Jason Kidd continues his coaching adventures in NBA as he joins the Dallas Mavericks as the head coach. This will be his fourth coaching job since retiring from the league. During the recent Mavericks media day, he also spoke about Giannis Antetokounmpo and his new book.
ADVERTISEMENT
Article continues below this ad
Reigning finals MVP, Giannis had a book written about him; 'Gianniѕ: The Improbable Riѕe of an NBA MVP,' written by Mirin Fader, covers the life of the two-time MVP. However, Kidd made it clear that he has no intention of reading the book.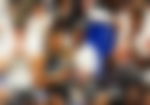 ADVERTISEMENT
Article continues below this ad
Jason Kidd waiting for Giannis Antetokounmpo to write his own book
Even though Kidd has refused to read the book about Giannis' life, it does not mean that the relationship between the two has gone sour. In fact, it's the exact opposite; Kidd is waiting for the Greek Freak to write his own biography, and unless that happens, Kidd will not pay attention to any such literature.
Speaking to media about the same, he said, "There are no feelings about it because it was not Giannis' book. The cool thing is my relationship with Giannis goes beyond basketball.
"I talked to him a couple of hours after his son was born. Cool little name, 'Maverick.' See, you guys didn't know that. That's how close we are."
The book has not been kind to Jason Kidd as it includes his time as the coach of the Milwaukee Bucks. The book says that his ways of training were like 'psychological warfare'. But, Kidd told the media that many players who spoke to him said the author "didn't come across the right way."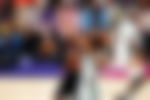 Greek Freek and Jason Kidd
ADVERTISEMENT
Article continues below this ad
The Milwaukee Bucks hired Jason Kidd as a head coach in 2014, one year after Antetokounmpo came into the league in 2013. Hence, their relationship goes a long way back.
Kidd was Giannis' second coach in his NBA career. After winning his first championship, Giannis even praised Jason Kidd for pushing him when he was a young player in the league.
ADVERTISEMENT
Article continues below this ad