"Did He Will Smith You?": Shaquille O'Neal Getting Punched by the Same Guy 7 Years Apart Leaves NBA Fans in Splits
Published 05/06/2022, 1:08 AM EDT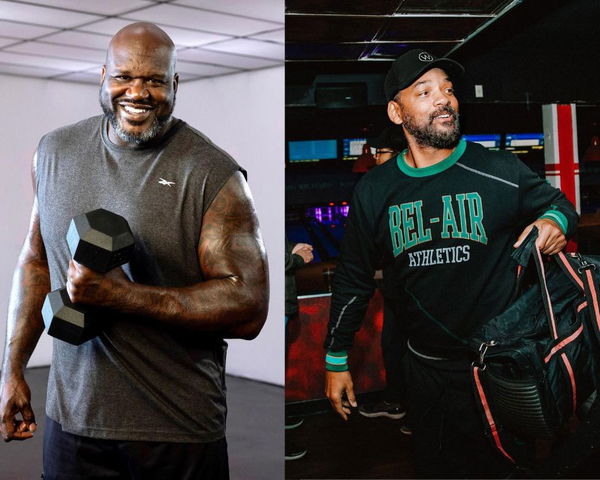 Shaquille O'Neal is one of the NBA's most unstoppable forces of all time. His bulldog mentality in the post and ending offensive plays by pestering defenders earned him the nickname "Shaq Attack". Interestingly, Shaq was on the other side of the "attack" this time, years after retiring. No, he was not pestered by someone, but was, hilariously enough, punched by a kid. 
The son of former basketball player Dennis Scott, Dennis Scott III was welcomed onto the set of TNT's Inside the NBA in 2015. When greeted by the monstrous Shaq, the diminutive kid displayed steel nerves and, surprisingly, unleashed a left hook in the face of the NBA legend. To put it mildly, the child rocked Shaq with a Will Smith.
ADVERTISEMENT
Article continues below this ad
Shaq's reaction made the video ten times funnier. The 15-time All-Star was visibly startled, but the kid reacted with that lollipop smirk. The legend seemed to be prepared to risk it all; however, he probably realized he shouldn't smack a kid.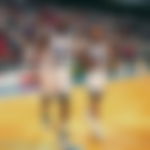 Dennis Scott and Shaquille O'Neal were teammates for four seasons, including a trip to the NBA finals in 1995. Both may be close friends, but Scott's son smacking "uncle Shaq" like that hilariously seemed a little out of place. 
Shaquille O'Neal and Dennis Scott III recreate the legendary moment
This brief moment is one of the most memorable in the history of Inside the NBA. And seven years later, both people humorously recreated it.
Shaquille O'Neal shared the recreated video on Instagram, which had NBA fans in stitches. Dennis Scott III has grown up and, as in the original video, smacks Shaq with a left hook. Like in the first video, the NBA legend's reaction was extremely amusing, as he appeared surprised. Everything in the video was similar to the original, except for the exclusion of the lollipop. 
 

View this post on Instagram

 
Dennis Scott III, despite him being all grown up now, seemed like a bug in front of Shaq. Well, that is the experience of every other individual who stands in front of the NBA legend's colossal stature.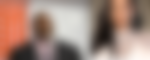 All the props to Shaquille O'Neal, who is all about sharing love and humor in the world. His stature might be deceiving; however, this video proves that Shaq would never fail to give his millions of fans a laugh. Known as Dr. O'Neal as well, he really is an expert in humor at the workplace.
Fans' reaction to the recreated video
As Shaq posted the video on Instagram, the comment section would have anyone rolling on the floor. Some of the comments read: 
"Did he Will Smith you before Will Smith?"
"How many times do I have to teach you this lesson old man"
"My man did a head smack right after like "I can't believe this happened again."
"Shaq for President"
ADVERTISEMENT
Article continues below this ad
"Lol soon as he turns 18 imma need you to reverse the role in another video"
"With the Lollipop too!"
"Shaq got sucker punched"
ADVERTISEMENT
Article continues below this ad
"Gotta bob and weave Shaq" 
Watch this story- Michael Jordan and LeBron James finally meet in the finals but its not for basketball, its for tequila