Did the New York Knicks Have a Successful Season Despite a First Round Exit?
Published 06/03/2021, 6:30 PM EDT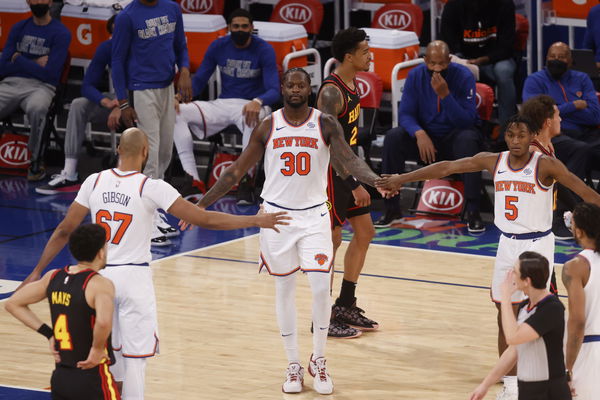 The New York Knicks ended their wait for the playoffs this season. But sadly, they were not able to go beyond the first-round. The Atlanta Hawks proved to be too good for them, handing them an early exit after just five games. So does it still mean that this was a successful season for the Knicks?
Yes, it does. Let's look at three reasons why the 2020-21 season was still a success for the first-round exit Knicks.
Emergence of players who can build the new Knicks dynasty
ADVERTISEMENT
Article continues below this ad
Over the last few years, the Knicks have had multiple players who have been a bad fit. Not many players were able to stick on for long. But in this current crop of players, there are many who can help the Knickerbockers build a new dynasty.
Julius Randle, RJ Barrett, Immanuel Quickley, and Mitchell Robinson look ready to be the new stars of New York. They have shown promise and have also become fan favorites with their performances this season. The Knicks should try to hold on to them for as long as possible and hope they can bring them back to their glory days.
The right coach is in charge
The Knicks started the 2020-21 season by appointing Tom Thibodeau as their head coach. He is their eighth head coach in the last ten years, showing how unstable the job is. But under Thibodeau, the players have been amazing this season. Despite their postseason failures, their regular season performance showed a lot of promise.
If the Knicks can continue to keep their faith in Thibs and give him the right players, he can definitely help the franchise make a big turnaround.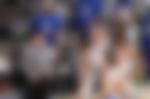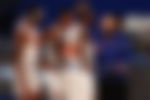 Knicks are not a joke anymore
ADVERTISEMENT
Article continues below this ad
While there are many unsuccessful teams in the league, nobody has been on the end of more jokes than the Knicks. They have been ridiculed endlessly for each failure, but all that has ceased this season. Their solid displays throughout the season have not only earned respect from their own fans but also across the league.
Finishing fourth in the East, ahead of teams like the Heat and Celtics, was a commendable feat. And it has helped the franchise gain the respect it commanded once.
The lack of a deep postseason run should not be the only determining factor in assessing the season for the Knicks. It was indeed a successful season for them.
ADVERTISEMENT
Article continues below this ad
WATCH STORY HERE – LeBron James, Kevin Durant and More Injury Riddled NBA Players 2021 Edition Players