'Didn't Deserve It': LA Lakers Legend Blasts LeBron James and Team for Poor Performance Against Wizards
Published 02/23/2021, 10:30 AM EST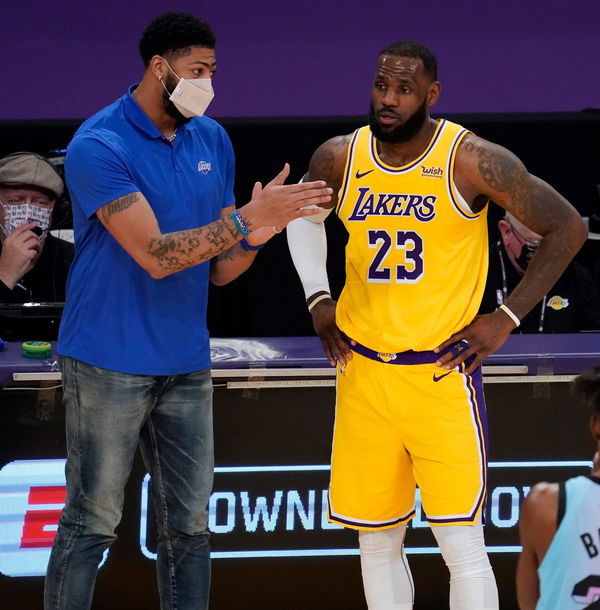 ---
---
The LA Lakers suffered a disappointing loss against Washington Wizards, who won the game in overtime. LeBron James had a disappointing fourth quarter, where he missed a potential game-winning free throw in the dying stages of the game. It marks the third consecutive loss for LA.
ADVERTISEMENT
Article continues below this ad
James Worthy critiques Lakers' performance
Former Lakers legend James Worthy spoke after the game after their performance. Worthy was not happy with the way the team had played. He believes that the Lakers allowed the Wizards to think that they had a chance to win the game, despite the Lakers having a strong lead heading into the second half of the game.
ADVERTISEMENT
Article continues below this ad
"In this game, if you allow teams to feel like they can beat you when they got guys like Westbrook and Beal, well-coached teams, they're probably going to do it. So that's what happened. The Lakers had a 17 point lead, they took their foot off the gas, with some really stupid silly turnovers. Stopped executing, stopped moving, and they didn't deserve it." 
Worthy added that Washington took advantage of the Lakers' poor performance for an ugly win. His disappointment was tremendous, noting that he would've called for a practice session immediately after the game was over. Worthy made it clear that the Lakers did not perform to their best and did not deserve to win the game.
"It was an ugly win. If I was coaching, I might have had practice thirty minutes after the game. They played well enough to win this game. Then they come out the third quarter, the Wizards are good. They got two exciting players, they've been winning. But when you have a 17 point lead, you have to come with a different mentality. They stopped moving the ball." 
LA Lakers struggling for form
Worthy criticized the Lakers for their stagnancy. While he noted that LeBron James should have the ball in his hand, the rest of the team does not compliment his abilities. When James has the ball, no one else moves around to try to create an open look for themselves. Their overreliance on James may have cost them the game.
ADVERTISEMENT
Article continues below this ad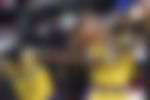 "Look, I don't mind when the ball is in LeBron's hand when he's hot. But when he has it, there's not a lot of ball movement going around down the stretch. And that's why it was difficult getting shots. There was no movement, the defense was set right on him. There was just not enough to overcome it. They didn't deserve it tonight. Washington played well down the stretch."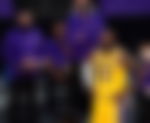 ADVERTISEMENT
Article continues below this ad
Can LeBron James and the LA Lakers bounce back after this loss? They are clearly struggling without star-player Anthony Davis. However, they still do have LeBron James, who is playing some of the best basketball of his career. He will have to play even better if the Lakers are going to go on a solid run of form.