"Didn't Feel Guilty Because I Didn't Know They Were Married": Dennis Rodman, Whose Wife Reportedly Slept with a Teammate, on Infidelity
Published 12/30/2022, 4:51 PM EST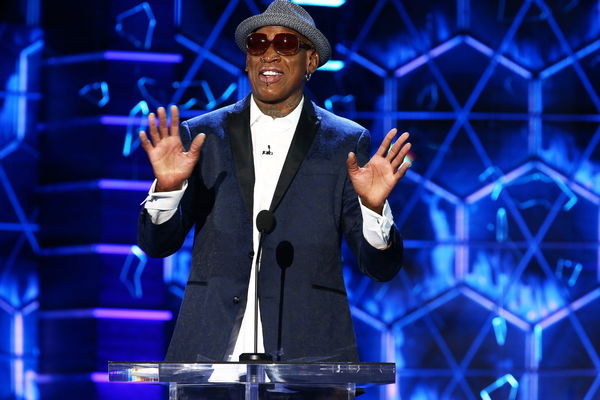 Dennis Rodman and his dating life was more than public during his playing career. Specifically, because the Worm chose to keep it that way. The unfiltered enigma saw no harm in the public knowing who he was dating. The public's interest was primarily centered on Rodman because of his unfathomable dating life, encompassing major celebrities, actresses and models, which is quite a colorful existence even for an NBA star of his caliber. As the no. of women the Worm dated increased, there was chatter about him contributing to infidelity. The rebound king decided to be honest about his escapades in an interview last year.
While talking about his dating life, Rodman mentioned how he wasn't a conscious part of infidelity. Additionally, he also pointed out that he shouldn't be blamed for it because he was unaware of the spouses of his various partners.
Dennis Rodman decided to be honest about accusations of contributing to infidelity
ADVERTISEMENT
Article continues below this ad
Apparently, many of The Worm's partners already had spouses before dating Rodman. A fact that made Rodman a tool for infidelity. Back in 2021, in the Full Send YouTube podcast, the rebound king cleared his stance on the accusations.
"I didn't know them well and I didn't feel guilty," said Rodman. He further added, "Because I didn't know they were married until I found out and I saw them with their husbands!"
The Chicago Bulls legend brushed off any claims suggesting that he was knowingly helping people commit infidelity. Rodman himself was a victim of infidelity at one point, so he cleared out the difference. 
ADVERTISEMENT
Article continues below this ad
The seven-time Rebounding champion once mentioned how he had to go out to play a game after he got to know about his wife's infidelity. As it turns out, the perpetrator was admittedly Rodman's own teammate. The Chicago Bulls superstar tried to have a stable love life, as he was married three times in his whole life. Unfortunately, none of them worked out eventually.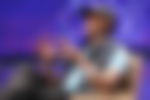 That doesn't mean he is unhappy though, the legend is living life on his own terms. Back in October 2022, Rodman mentioned on The Drew Barrymore show that he'd be happy to find someone he could spend the rest of his life with.
ADVERTISEMENT
Article continues below this ad
Watch This Story: 10 Things Chicago Bulls Legend Dennis Rodman Can't Live Without
Do you think Rodman deserves the blame for infidelity despite being oblivious? Let us know in the comments below.
Edited By: Satagni Sikder