'Didn't Grown Up Loving Larry': Former NBA Star Rejects the Comparison Between Luka Doncic and Larry Bird
Published 03/16/2021, 11:22 PM EDT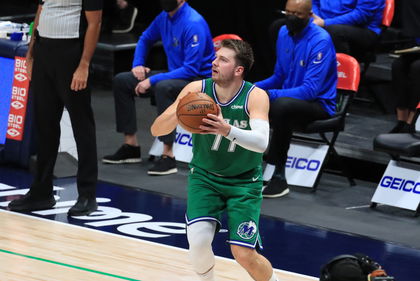 ---
---
The sporting world loves comparison, and even more so, when it comes to comparing a former legend to a generational talent. Consider the curious case of Larry Bird (Celtics) and Luka Doncic (Mavericks). This one is juicy and is the most recent addition to the list of comparisons obviously dominated by a Magic Johnson vs LeBron James comparison, among others.  
ADVERTISEMENT
Article continues below this ad
With Larry and Luka, the dynamics are pretty different and it is tough to measure them on the same scale. Still, after the ongoing individual success of the Mavs star, he is more often than not dragged into this conversation. So a former opponent of Larry decided to burst the bubble.
The Mavericks star vs the Celtics legend
ADVERTISEMENT
Article continues below this ad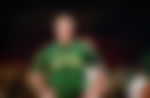 In a recent interview, Rex Chapman, a former NBA player, explained how this comparison, among many others, makes little sense to him. The 53-YO detailed, "I didn't grow up loving Larry… In fact, I was so stupid I didn't really think he was good… Luka is not 6'10", he's 6'8" probably and strong, he plays at his pace. He is so much because of the ball handling. Larry didn't, Larry played a lot upright. Luka, his ability to decelerate is off the charts. I just love him, naturally I get tired of that, you know."
The Great White Hope, Larry, played 13 NBA seasons, all with the Celtics. There's a huge possibility that Mark Cuban will do everything in his capacity to do the same with Luka and the Mavs. However, Larry joined a multi-time champion team, while Luka joined a rather struggling one. It is true that both the players averaged 21+ in their debut season and became the Rookie of the Year. But there are other parameters that do not quite match that well.
Continuing with sharing his disappointment with comparisons, Rex added, "It's Tyler Herro, they want to compare him to me. When I go, no, I mean he's good… Compare him to Devin Booker, Jamal Murray, Malik Monk… compare to those dudes… Everybody did the same thing with Dirk and Larry. And I don't think they were alike much at all to me… different games."
Read also – Mikal Bridges Breaks Down How He Guards Luka Doncic- Compares Him To James Harden
When Luka Doncic himself rejected the comparison with Larry Bird
This whole comparison came into light when a former Celtic player, Cedric Maxwell, defined Luka Magic as 'Larry Bird Reincarnated'. The Slovenian player's passing prowess and competitive attitude are the two things that match that of Larry Bird's. But Luka is just in his third season of the NBA and while he's averaging 28+, something that took Larry six whole seasons to reach, he's playing in a different era. 
Luka himself said in an interview, "You can't compare me to Larry Bird… More, more games to go. A long time, so you can't compare me to Larry Bird. I just want to keep hooping, have fun out there playing basketball."
ADVERTISEMENT
Article continues below this ad
That was the humility of Luka, the man who does not have players like Robert Parish, Kevin McHale, and Nate "Tiny" Archibald to support his cause. So it is going to demand a lot from the rising sensation to match the greatness of Larry, but he is well on his way. 
ADVERTISEMENT
Article continues below this ad
Do you think Luka can win those three rings that Larry boasts off?