Dirk Nowitzki Details His One Matchup With Kobe Bryant That Completely Amazed Him
Published 09/08/2021, 11:00 AM EDT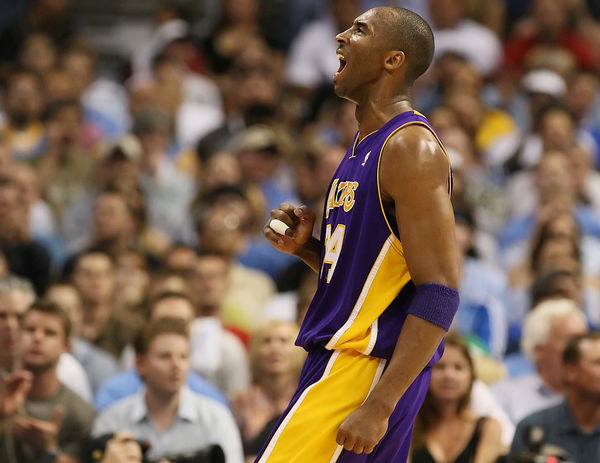 ---
---
When it comes to loyalty in the NBA, Kobe Bryant of the Los Angeles Lakers is the first who springs to mind. He spent his entire basketball career with the franchise and set an example of how much success even that can bring. This is a rare sight these days but someone exactly like him has a great story about the legend.
ADVERTISEMENT
Article continues below this ad
Dallas Mavericks' Dirk Nowitzki is part of this tight loyalty clan who brought the Mavs to a position of power in the NBA in his time. However, he still can't forget this one incredible time Kobe shook him with his performance.
How the Mamba took Nowitzki by surprise
ADVERTISEMENT
Article continues below this ad
Dirk Nowitzki was one of his own kind. When rumors about him possibly being traded to another team ever surfaced, they were never taken seriously. In his 21 years in the league, not once did he show any signs of ditching the Dallas Mavericks and became the sole leader who got them their first and only NBA championship in 2011.
But during his time in the league, he had to face the Lakers plenty of time. This also meant getting to go head-to-head with Kobe Bryant and even today, Dirk can't forget this one particular incredible shot of Kobe's that he got to witness. In an interview, he explained that they tried all kinds of strategies to defend him but nothing worked. "He was unguardable," as per Nowitzki.
"So, one time, we kind of had him in the corner and the shot clock was going down and it was right in front of our bench. Somebody played him from the top side. So, he couldn't turn around over his left shoulder and shoot with the right. He is kind of stuck there, sees the shot clock and turns around, shots it with the left. Cross.
"Three-pointer from the corner and we are all like, 'What?'" Dirk narrated further.
WATCH THIS STORY: Los Angeles Lakers, Brooklyn Nets & Other Big Three's to Watch Out for in Upcoming Season 2021-22
There was nothing Kobe Bryant couldn't do
ADVERTISEMENT
Article continues below this ad
There isn't anybody who saw this Lakers legend and wasn't in awe of him. Nowitzki admitted that there was absolutely no shot Kobe hadn't mastered.
"So, to me in my 20 years, he was the best offensive player or best player I have seen or faced," he concluded.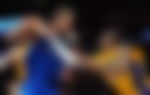 ADVERTISEMENT
Article continues below this ad
So much respect for the Mamba, and rightly so. There were rumors that Kobe had even once tried to bring Dirk to play with him at the Lakers. What a duo that would have been, isn't it?