'Dirk Lost It'- Former Mavericks Champion Reveals Hilarious Post Part Stories from 2011
Published 01/02/2021, 6:00 AM EST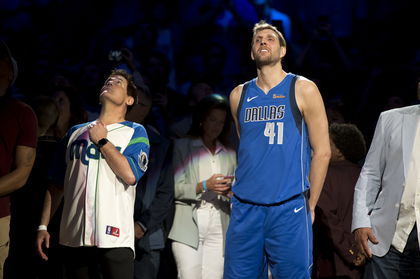 ---
---
The 82 games in a season followed by the mental drain of off-season economics make a calendar year taxing for the players. Hence, most of them part ways with sanity after winning a championship as they get to bask in the glory.
ADVERTISEMENT
Article continues below this ad
When Dirk Nowitzki's Mavericks won in 2011, the win was quite special considering how it came after a decade's worth of wait and sacrifices. Therefore, they certainly deserved one crazy celebration.
Also, with Mark Cuban as the team owner, the Mavericks had all the reasons to act like party animals. And they did exactly that. The stories from the 2011 post-NBA Finals were so interesting. 
ADVERTISEMENT
Article continues below this ad
When the billionaire franchise owner ran out of credit
Mark Cuban is known for his outgoing personality and extravagant expenses. Having said that, he is a prodigy who is self-made and deserves to be a spendthrift as and when he likes.
It took 11 years after he took ownership of the team to reach ultimate glory. So he ensured his men enjoyed themselves without worrying about money.
An integral member of that iconic team, point guard JJ Barea, recently sat down for an interview where he discussed the details of that memorable party.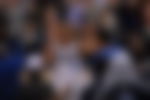 He expressed, "Yeah, it was insane, it was like a 100 Grand or something. He was like, 'Ya take my card'. The bottles of champagne were my size. Dirk lost it. [Dirk] was so aggressive, partying.
"Dirk is one of those guys when he drinks, he gets aggressive, he starts punching you and slapping you in the face. DeShawn Stevenson was lost, walking around Dallas, he couldn't get home.
"He was stopped by the cops. Couple of weeks later… Mark took us to Vegas on the team plane, so that was a cool little trip."
What made the 2011 win so very special for the Dallas Mavericks?
First and foremost, it was the Mavs' 11th straight playoff appearance without tasting any success. Secondly, they had endured a fair bit of bad luck in 2006 and 2007 that was certainly weighing them down.
In the 2006 NBA Finals, the Mavs allowed Dwyane Wade's Miami Heat to make a comeback from 0-2 and win the championship 4-2. 
The following season, the Mavs got even more dangerous and finished on the top of the table with a 67-15 record. That was their franchise-best regular-season performance.
ADVERTISEMENT
Article continues below this ad
However, they saw all that blown away in the post season's first-round when a #8 seed Warriors trumped them 4-2 as the underdogs.
Lastly, it was their only chance to seek revenge for the bitter 2006 loss against the Miami Heat. Plus, it was an even more important victory considering how they won against 'The Big Three' in LeBron James, Chris Bosh, and Dwyane Wade.
ADVERTISEMENT
Article continues below this ad
Hence, any kind of insanity in the post-Finals party made perfect sense.