'Dirk One-Ring-Ski': NBA Fans React to Dirk Nowitzki Giving LeBron James the Cold Shoulder Back in 2019
Published 09/20/2021, 11:30 AM EDT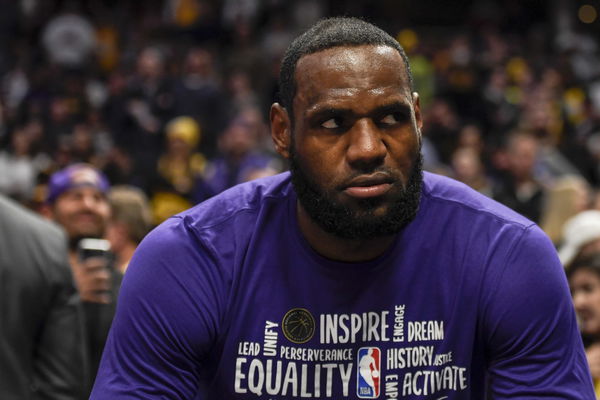 ---
---
The one and only championship that the Dallas Mavericks won was back in 2011. And what made the victory sweeter was that it was against one of the most hated teams at the time, the Miami Heat. Well, LeBron James had left the Cleveland Cavaliers because of innumerable failed attempts at winning a title and formed a Big Three with Chris Bosh and Dwyane Wade.
ADVERTISEMENT
Article continues below this ad
However, their image was tanked because of a video of Dwyane Wade and Bron allegedly mocking Dirk Nowitzki that went viral. This obviously fueled a rivalry between them and Dirk, who used this as motivation to defeat the overly confident Heat in the 2011 NBA Finals. As time went by, the feud continued.
Fast forward to the All-Star Game in 2019, which was Nowitzki's last season in the NBA. This was the last time fans were going to witness the Mavs legend like this, so it was an emotional night. In fact, Wade was also retiring from the game. But once the match was over, Dirk was seen hugging some players on the court and once LeBron approached, Nowitzki completely ignored him.
ADVERTISEMENT
Article continues below this ad
So much that Bron had to turn around feeling humiliated, while Nowitzki continued to greet the others. This definitely riled up some fans on Twitter who even picked sides in this controversial moment.
Mf really thought Dirk Nowitzki liked him. 🤣 Dirk respects real ones like Kobe Bryant, not LeFraud James.

— Ball Is Life (@allaboutbballll) September 19, 2021
This is so fucked up smh what did bron really do to him

— HollowFrobe (@the_only6) September 19, 2021
So that's a great thing ?..imagine if lebron did the same thing to Dirk the hue and cry it would have caused..

— Paramveer Sachdeva (@param4781) September 19, 2021
Lebron just wanted lime light so that his bots could appraise him hand shaking dirk

— Ibn-e-Hasnat 🇵🇸 (@Sixfeetfourtall) September 19, 2021
There's levels to this! Dirk been in the league since the late 90s

He can't respect that super team garbage especially when you are supposed to be the next goat

— Jonathan (@NBA4Jonathan) September 19, 2021
Dirk wasn't a puppet, he knew a real from a phoney.

— julianbuchanan (@julianbuchanann) September 19, 2021
WATCH THIS STORY: Michael Jordan, LeBron James & Other NBA Players Who Have Been Relentlessly Trolled Through Memes
Was this a mere coincidence or does Dirk Nowitzki hate LeBron James?
Nowitzki was one of those players in the league who liked to mind his own business. He used to stay far away from unnecessary controversies, so one can assume this situation was misjudged. However, whoever sees the video closely, it looks like he saw James and chose to turn the other way. But of course, who knows what actually happened.
ADVERTISEMENT
Article continues below this ad
His hostility towards the Heat's Big Three or LeBron had all been speculation until Dirk's former teammate spoke up. Earlier this year, J.J. Barea confessed on 'The Old Man and The Three' Podcast, that Nowitzki's hate towards them was very real.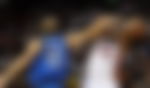 Watch This Story
Since Dirk has never gone on the record to say anything about the situation, nothing can be set in stone till he does. And it's highly unlikely that he will after so many years anyway.
ADVERTISEMENT
Article continues below this ad
But do you think his abhorrence towards them is justified? Or is he being a tad bit too dramatic?