'Dirty M**f**': Former NBA Champion Reveals What it Takes to Match Up With Michael Jordan
Published 03/30/2021, 10:37 AM EDT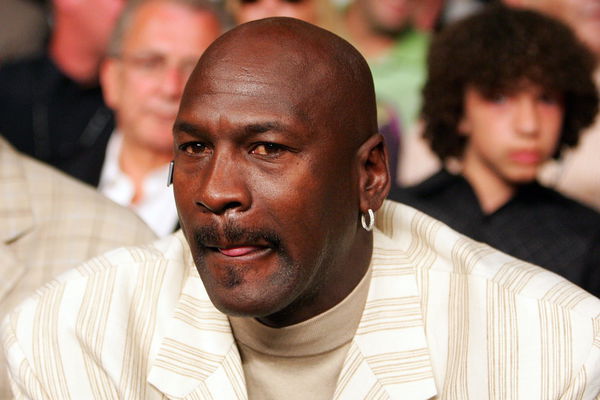 ---
---
When Michael Jordan was part of the NBA and the Chicago Bulls dynasty began, other teams craved winning a championship. Without a doubt, as long as he was playing, no other team had a shot at winning a title. However, there was one man who often got under Jordan's skin. It was the man who was nicknamed "Mad Max" and played for the Houston Rockets. Yes, that's right! It was Vernon Maxwell.
ADVERTISEMENT
Article continues below this ad
Maxwell was best recognized because of his fiery demeanor on the court. And one can just imagine how much the intensity was turned up when he matched with the greatest of all time. Maxwell was an integral shooting guard for the Rockets. Houston was a team that went 5-1 against the Bulls during their first three championships. However, Chicago Bulls were still unmatched until Jordan retired for the first time. Maxwell was central to the Rockets' run to the franchise's first championship in 1993-94. So, what was their thought process during the time Jordan was out and they had an opening for a championship run. Maxwell explained on 'The Ringer', "MJ or no MJ, it was our time. But in the back of our minds, I knew. We were like,' Damn! okay, Mike ain't playing s***'."
ADVERTISEMENT
Article continues below this ad
What it was like playing against Michael Jordan?
In the interview, Maxwell was also asked what it was like playing against Jordan. He had a very crude response to it. He stated, "When you play against that m*****f*****, you got to be a little different. You can't go in that m*****f***** game passive. He can sense if you're scared."
ADVERTISEMENT
Article continues below this ad
"He is a killer out there, man, and is a dirty m*****f*****. You have to be a dog, you have to have that grit, that dirty shit, and all that," he concluded. It is no surprise that Maxwell feels this way. Jordan has the ability to evoke such feelings because everyone knows how competitive he is.
Unfortunately, by the time Jordan came back from his retirement and got to face the Rockets, Maxwell had moved on. He was then a part of the Philadelphia 76ers. So, their battles from 1991 to 1993 are the only evidence of their showdown with one another.
ADVERTISEMENT
Article continues below this ad
Read also- Magic Johnson Revealed the Exact Moment He Knew the Michael Jordan Era Had Commenced