'Disappearing': Former NBA Great Claims Lakers' Anthony Davis Nowhere Matching Up Against Shaquille O'Neal
Published 01/18/2021, 5:00 AM EST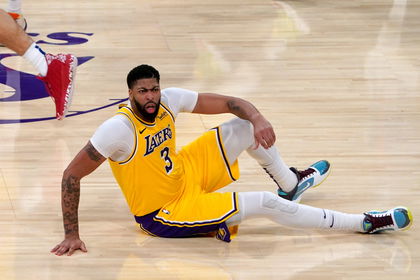 ---
---
The NBA has such a rich history that every upcoming legendary figure will always face comparison with a Hall of Famer. If it's about being the best point guard, a player will draw juxtaposition with the likes of Lakers' Magic Johnson and Pistons' Isiah Thomas. If it's about the power forwards, Tim Duncan and Karl Malone will come in.
ADVERTISEMENT
Article continues below this ad
However, when it comes to the center position, the equation gets tough. Here, it is as much about the talent as it is about the physique and the stature.
So, to become the greatest of the great centers, one must possess an intimidating body and of course great skills. The present-day NBA has Andre Drummond, Nikola Jokic, Joel Embiid, and others. But who stands as the best?
ADVERTISEMENT
Article continues below this ad
Former NBA Legend and his vote for the best center player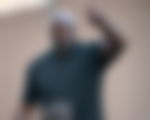 Most fans from the 90s remember a little point guard, Muggsy Bogues. He is popular as the shortest NBA player ever and played for 13 years in the league. This Charlotte Hornets legend played against legends like Michael Jordan and was known for his playmaking. 
Recently, he sat down for an interview where he talked at length about the best centers in the game. He exclaimed, "Players like Yao Ming and you [indiscernible], the stature of those guys… we thought that was it. Then, you get the frame, not only height but the frame as a Shaquille O'Neal. That's something, I don't know if we gonna see that recently, anytime soon because Centers are seeming to be disappearing here lately. You got Anthony Davis, but he's one of those agile centers, but still, we haven't seen a Shaquille O'Neal, Wilt Chamberlain quite some time."
Now, that was Muggsy's point of view, and a more recent player who has played against AD might have differing views. But Shaq certainly was extremely frightening when he entered the game.
Comparing Lakers' Shaquille O'Neal and Anthony Davis
ADVERTISEMENT
Article continues below this ad
The Big Shamrock is 7'1" and weighs around 325 pounds. There have been several instances in the past when he broke the backboard with the kind of power dunks he would make. It was scary to watch. He was never a gym freak but still carried a physique good enough to wrestle a WWE star any given day. 
On the other hand, AD is quicker at his 6'10" 253 lbs body. His fluid athleticism and guarding ability have made him one of the fiercest defense players today. His rebounding skills are not as good as Dennis Rodman's but they can still match up to Shaq.
ADVERTISEMENT
Article continues below this ad
Having said that, both the athletes played in different eras and under different settings. But the one thing that can bring AD up against Shaq is if he wins another two titles for the Lakers. Can he do it? Help us know your opinion in the comments.